Why Choose ITTT? | Worldwide Recognized TESOL Courses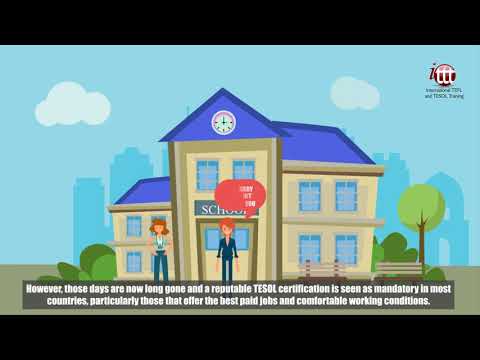 As we have been helping potential teachers to get TESOL qualified and ready to head overseas to teach English for many years, employers around the world are well aware of our courses and certification. In fact, many employers actively seek out our TESOL graduates because they know they will have completed a highly-respected course that has prepared them for life in an international teaching environment. This recognition applies to all regions of the world as our long list of graduates going back many years have taught in almost every country you can think of.
In years gone by it was possible to jump on a plane to almost any destination and find work as an English teacher without having any previous experience or qualifications. However, those days are now long gone and a reputable TESOL certification is seen as mandatory in most countries, particularly those that offer the best-paid jobs and comfortable working conditions. If you are looking for an overseas teaching adventure that will also pay off financially, a highly respected TESOL certificate from ITTT will help you to stand out from the crowd.
Are you ready to live and teach abroad? Click here and get started today: https://www.teflcourse.net/?cu=YTDESCRIPTION
Check our wide range of online TEFL & TESOL courses: https://www.teflonline.net/?cu=YTDESCRIPTION
What is TEFL Certification? Where is it valid?
https://www.teflcourse.net/tefl-certification/?cu=YTDESCRIPTION
Check out our wide range of TEFL Courses:
https://www.teflcourse.net/online-tefl-courses/?cu=YTDESCRIPTION
Teach English online from anywhere you want!
https://www.teflcourse.net/online-tefl-courses/170-hr-tefl-certificate-with-tutor/?cu=YTDESCRIPTION