Why choose TEFL Certification with ITTT: Accommodation for any Budget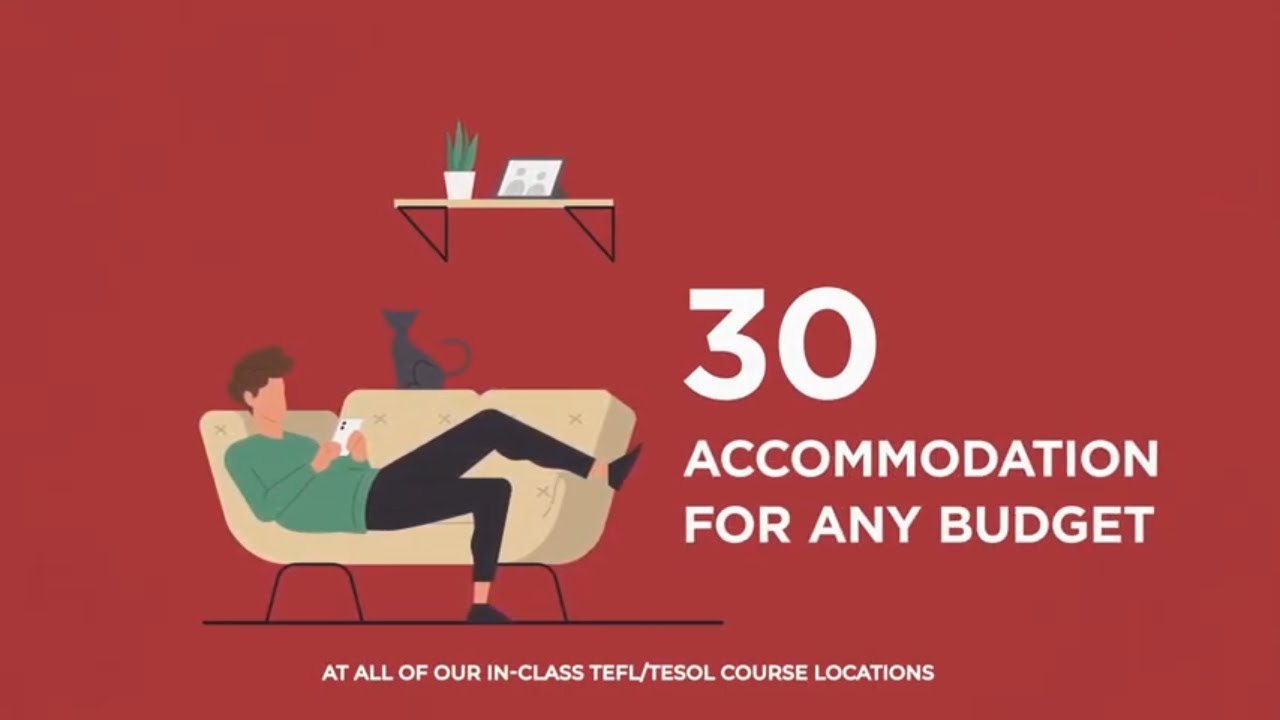 Do you want to teach English abroad or online but don't know how to start? Take a TEFL certification to learn modern teaching methodologies and enhance your resume. In this video, we explain why ITTT is the perfect TEFL provider.
If you choose to take an in-class TEFL certification course you will need to be onsite at one of our international training centers for around a month. At each of our locations, we are able to recommend a wide range of accommodation options to suit almost any budget. From cut-price dormitory beds in a small local hostel to the presidential suite of a five-star hotel, we will do our best to find it for you. In some locations, the most popular option is to share a comfortable apartment with other members of the course, while in others it is common to stay in value-for-money guesthouses.
Another popular option that is available in some locations is to live with a local family in a home-stay arrangement. This is a great choice for anyone who wants to experience real life in the local community, as well as the chance to brush up on the local language. All our recommended accommodation options have been thoroughly checked to ensure they offer a comfortable stay in a clean and safe environment. In many cases, we also have special arrangements with providers in the area who offer substantial discounts to our trainees who stay for the duration of the course. With these extra savings, you will have that bit extra in your pocket to enjoy all the entertainment options on offer when you are not hard at work in the classroom.
#TESOL #BestTESOL #TEFL
Free Teaching Resources: https://bit.ly/39N36T9
Are you ready to live and teach abroad? Click here and get started today: https://bit.ly/3cOd4Eh
Check our wide range of online TEFL & TESOL courses: https://bit.ly/3vDXJi8
What is TEFL Certification? Where is it valid? https://bit.ly/3vzBFVH
Check out our wide range of TEFL Courses: https://bit.ly/3vxvRMF
Teach English online from anywhere you want! https://bit.ly/38SMZCK