Why choose TEFL Certification with ITTT: Free TEFL Guide and Brochure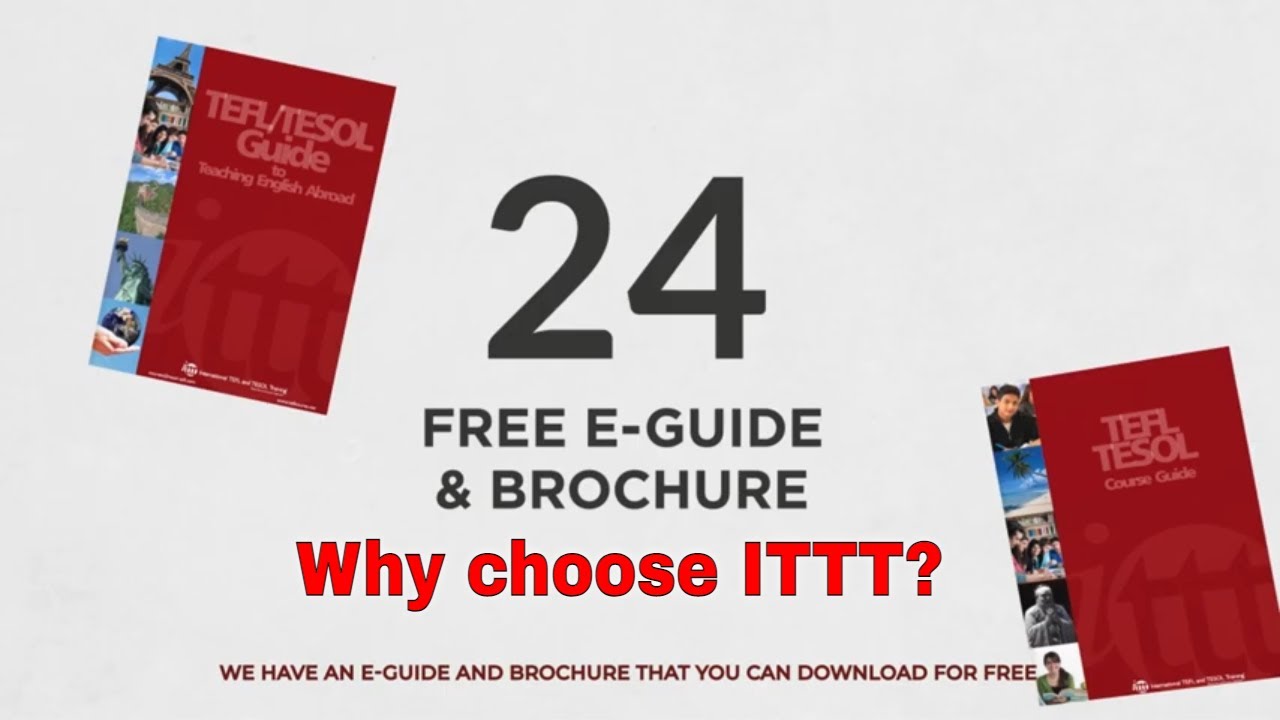 Do you want to teach English abroad or online but don't know how to start? Take a TEFL certification to learn modern teaching methodologies and enhance your resume. In this video, we explain why ITTT is the perfect TEFL provider.
If you want to find out more about TEFL courses and teaching English abroad before you sign up for a course, check out our free downloadable information packs. The ITTT brochure is a great place to start as it contains a wealth of information regarding our wide range of training courses, so you can make an informed decision about which one is the right fit for you and your future plans. Is an in-class TEFL course in a tropical location the best way for you to start your overseas teaching adventure, or would an online training course suit you better? Download the free brochure now to find out more.
Once you have swotted up on our various TEFL course options, you should then take a look at our free e-guide to TEFL which covers the wider world of teaching English abroad. From the basic requirements of teaching abroad to the best methods of finding, applying, and interviewing for jobs around the world, the e-guide will make sure you know where you stand. You will also find a handy guide to all the main countries where TEFL teachers are in demand. Under each country segment, there is a brief overview of the local job prospects, as well as an estimate of the average salary you can expect to earn. So what are you waiting for?
#TESOL #BestTESOL #TEFL
Free Teaching Resources: https://bit.ly/39N36T9
Are you ready to live and teach abroad? Click here and get started today: https://bit.ly/3cOd4Eh
Check our wide range of online TEFL & TESOL courses: https://bit.ly/3vDXJi8
What is TEFL Certification? Where is it valid? https://bit.ly/3vzBFVH
Check out our wide range of TEFL Courses: https://bit.ly/3vxvRMF
Teach English online from anywhere you want! https://bit.ly/38SMZCK