Why choose TEFL Certification with ITTT: Issue Your Own Certificates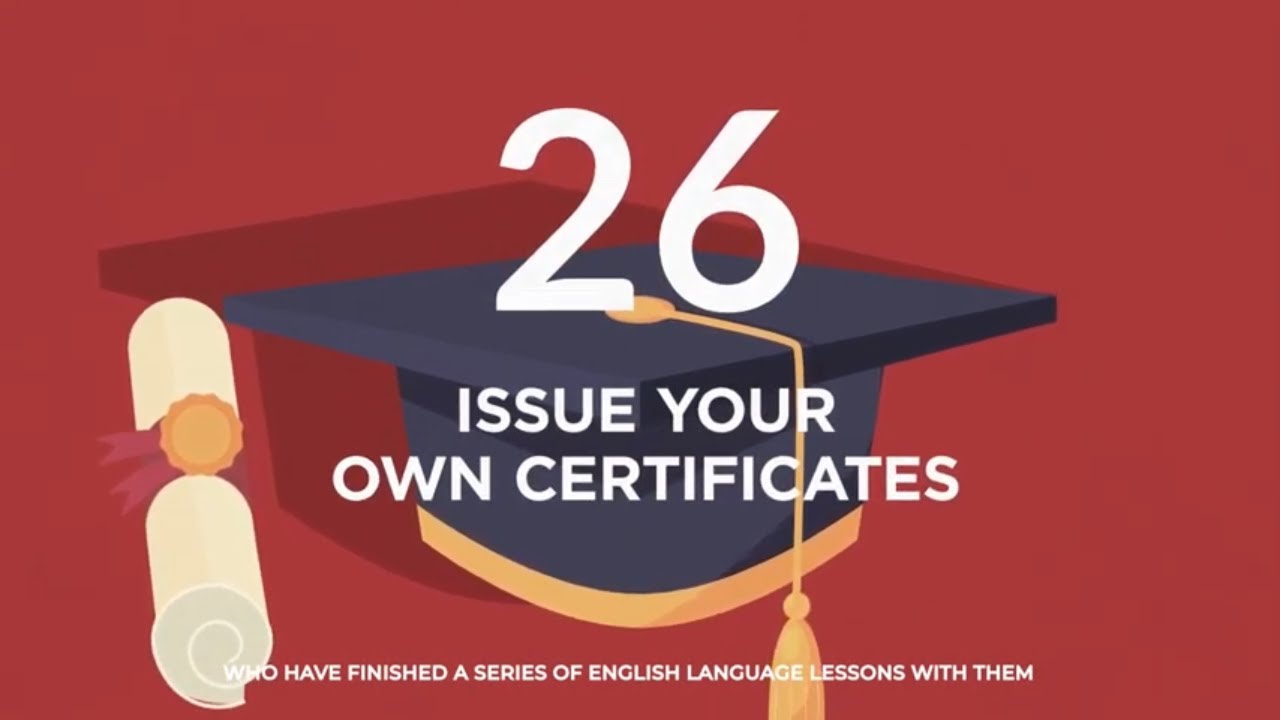 Do you want to teach English abroad or online but don't know how to start? Take a TEFL certification to learn modern teaching methodologies and enhance your resume. In this video, we explain why ITTT is the perfect TEFL provider.
As an ITTT TEFL course graduate, you are able to issue a high-quality certificate of completion to any English language student who completes a series of lessons with you. Each certificate allows you to enter the name of the student, the level of language class they completed, and how many hours of study the course involved. Every certificate you issue has a unique identification number and a box where you can enter your own ITTT certification number. This ensures that every student you teach knows that you are a fully ITTT-qualified English teacher.
Being able to offer an official certificate of completion to your students means you can potentially stand out from the competition if you are teaching in a crowded and competitive market. They can also provide additional motivation for students in the classroom as they will have something to show for the effort they put into their studies. Essentially, having these unique course completion certificates in your toolbox adds one more string to your bow as a professional TEFL qualified teacher.
#TESOL #BestTESOL #TEFL
Free Teaching Resources: https://bit.ly/39N36T9
Are you ready to live and teach abroad? Click here and get started today: https://bit.ly/3cOd4Eh
Check our wide range of online TEFL & TESOL courses: https://bit.ly/3vDXJi8
What is TEFL Certification? Where is it valid? https://bit.ly/3vzBFVH
Check out our wide range of TEFL Courses: https://bit.ly/3vxvRMF
Teach English online from anywhere you want! https://bit.ly/38SMZCK