Why choose TEFL Certification with ITTT: Practical Content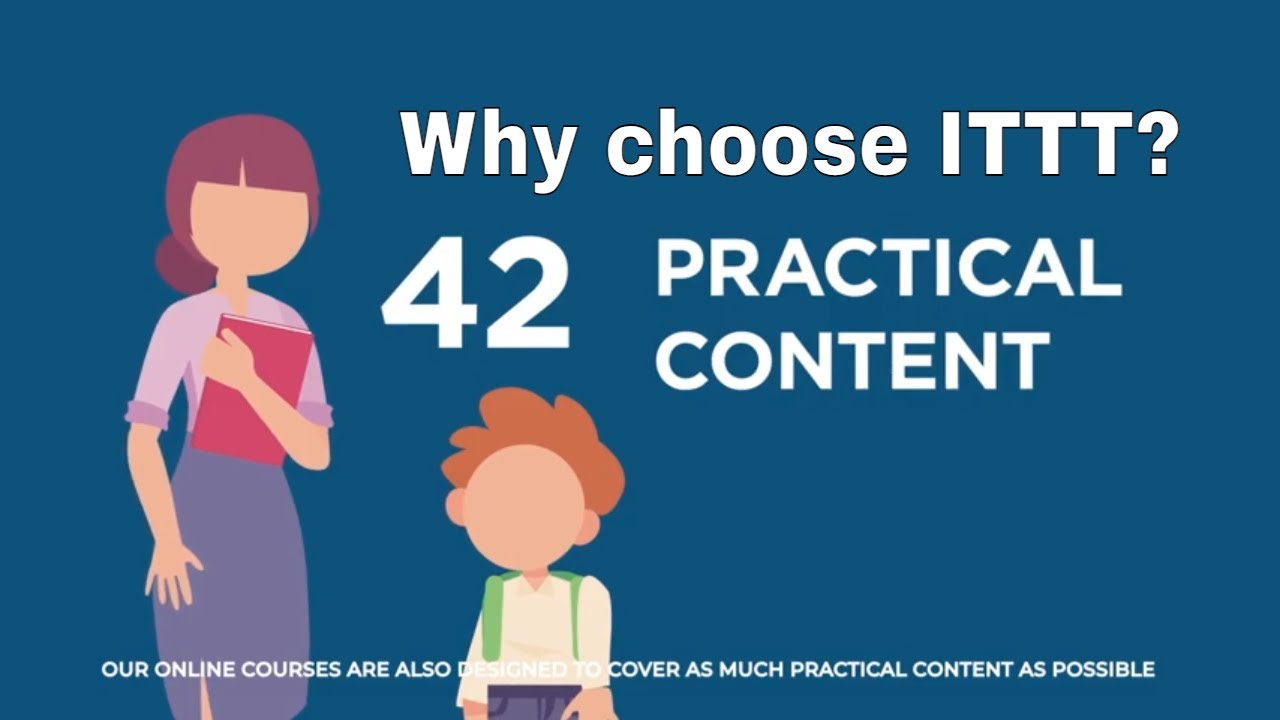 Do you want to teach English abroad or online but don't know how to start? Take a TEFL certification to learn modern teaching methodologies and enhance your resume. In this video, we explain why ITTT is the perfect TEFL provider.
Although an in-class TEFL course is highly practical in nature, at ITTT we ensure that our online courses also cover as much practical content as possible. Throughout each course we cover a wide range of theoretical subjects that are important in developing your teaching knowledge. However, we also do our best to make each subject come to life as you will experience it in your future teaching career. Specific teaching skills that are essential in creating a productive learning environment, such as lesson planning, classroom management, and testing procedures are all covered in depth to ensure you have a rounded understanding of both the theory and the hands-on nature of EFL teaching.
To further enhance the written materials contained within our online courses, we also include access to a number of practical videos that should help to give you a better understanding of how to deliver your lessons in a real life classroom. These videos are designed to work alongside the written materials to further enhance each subject. Another great option with our online courses is to add a practical teaching element to your certification. By taking our 150-hour Certification Course with Teaching Practice, you first complete the standard 120-hour online TEFL certification course and then undertake six hours of real teaching in a school or language center of your choice. Your performance will be evaluated remotely and a certificate stating your practical teaching hours will be issued on completion.
#TESOL #BestTESOL #TEFL
Free Teaching Resources: https://bit.ly/39N36T9
Are you ready to live and teach abroad? Click here and get started today: https://bit.ly/3cOd4Eh
Check our wide range of online TEFL & TESOL courses: https://bit.ly/3vDXJi8
What is TEFL Certification? Where is it valid? https://bit.ly/3vzBFVH
Check out our wide range of TEFL Courses: https://bit.ly/3vxvRMF
Teach English online from anywhere you want! https://bit.ly/38SMZCK