Why choose TEFL Certification with ITTT: Qualified, Experienced Tutors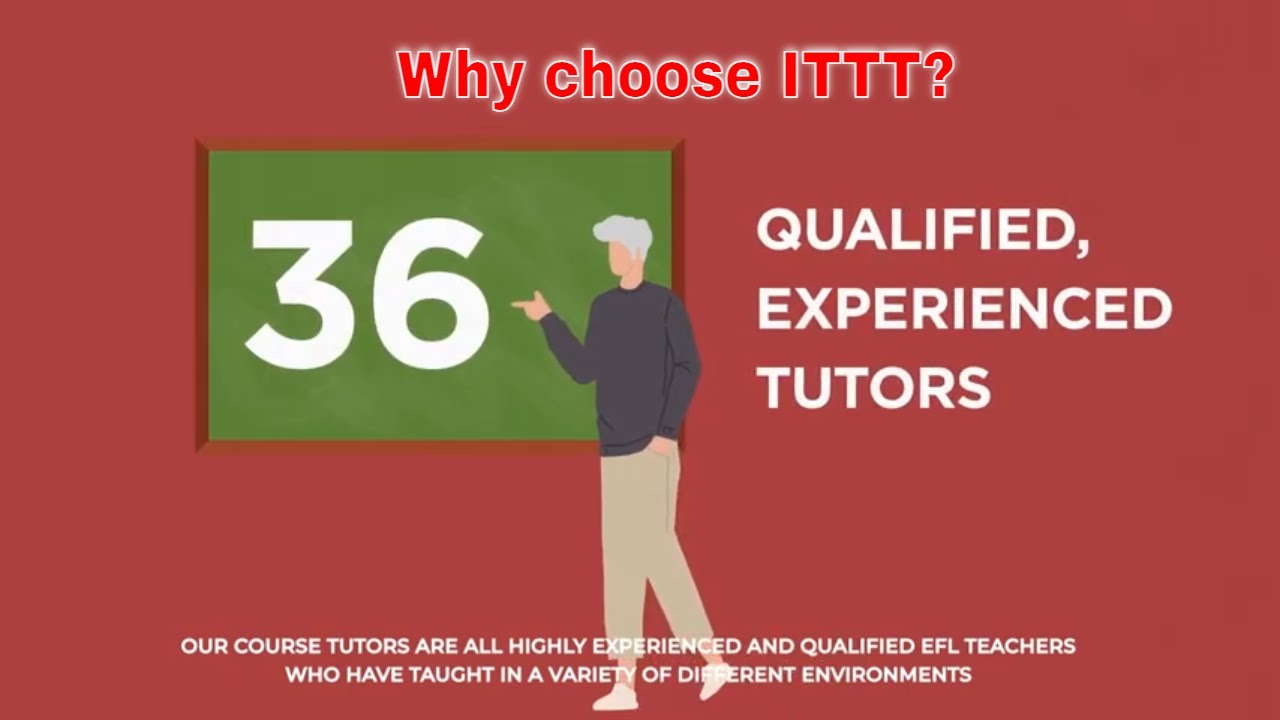 Do you want to teach English abroad or online but don't know how to start? Take a TEFL certification to learn modern teaching methodologies and enhance your resume. In this video, we explain why ITTT is the perfect TEFL provider.
Regardless of which online TEFL courses you choose you will have the option of taking a tutored or a non-tutored version. Unless you are particularly used to distance learning an online tutor is generally recommended as it provides you with access to a professional tutor whose one and only focus is to guide you towards successful completion of your training. No matter how big or small your problem or question, your tutor will be there to provide all the answers and guidance you need to keep moving through the course.
To ensure that our tutors are able to provide the assistance and expertise you need throughout your TEFL course, we only employ highly experienced tutors who have extensive knowledge of life as an international English language teacher. All our tutors have lived and worked overseas in a variety of different classroom environments and they possess a range of advanced teaching qualifications, such as the Diploma in TESOL. Having an online tutor to guide you through your studies is an extremely popular option as your tutor will know exactly what you are going through as they will have been in the exact same position themselves in the not too distant past.
#TESOL #BestTESOL #TEFL
Free Teaching Resources: https://bit.ly/39N36T9
Are you ready to live and teach abroad? Click here and get started today: https://bit.ly/3cOd4Eh
Check our wide range of online TEFL & TESOL courses: https://bit.ly/3vDXJi8
What is TEFL Certification? Where is it valid? https://bit.ly/3vzBFVH
Check out our wide range of TEFL Courses: https://bit.ly/3vxvRMF
Teach English online from anywhere you want! https://bit.ly/38SMZCK