Why choose TEFL Certification with ITTT: Recruitment Partners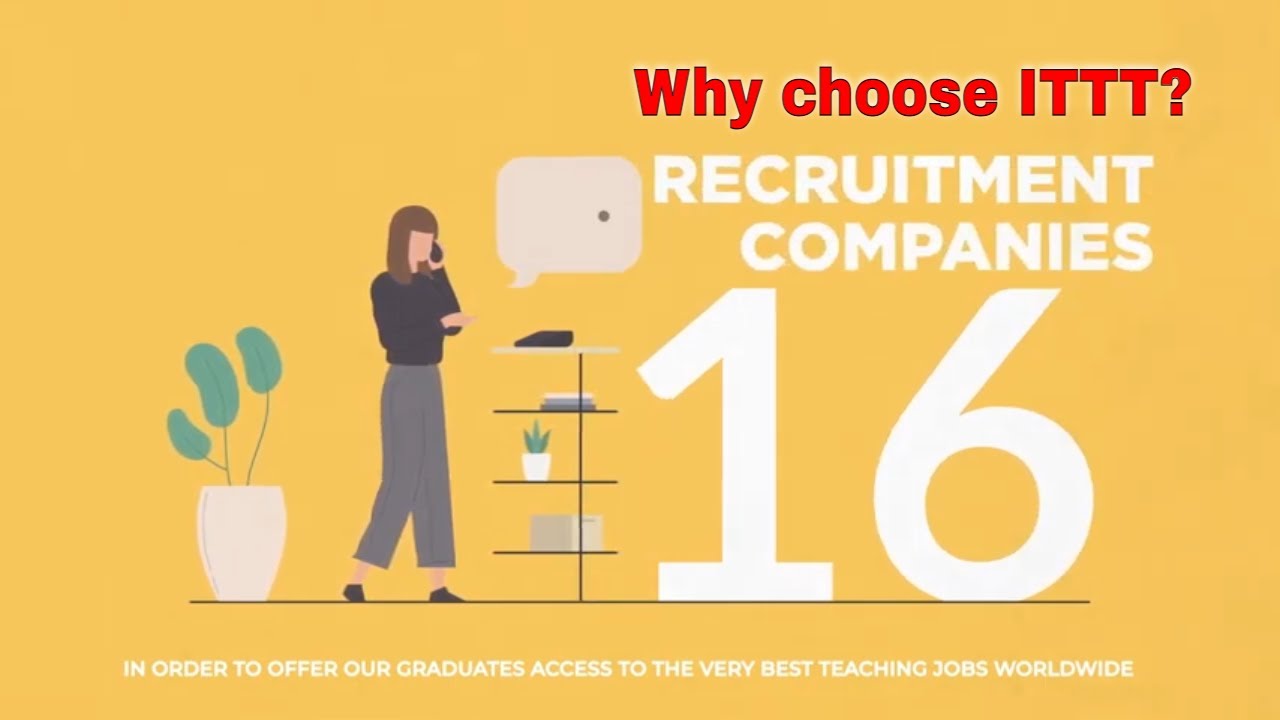 Do you want to teach English abroad or online but don't know how to start? Take a TEFL certification to learn modern teaching methodologies and enhance your resume. In this video, we explain why ITTT is the perfect TEFL provider.
As an extended part of our lifetime job assistance program, we also maintain close partnerships with several of the top recruitment companies operating within the TEFL world. Through these long-established and well-respected companies, you can find teaching jobs around the world without much of the hassle associated with applying for jobs directly. By using a recruitment company you can typically arrange a teaching position before leaving home which can be a real comfort, particularly for those who are new to teaching and travelling abroad. Job applications and interviews are generally done over the internet and paperwork such as visas and work permits are usually taken care of for you.
Another big benefit of using a recruitment company is that it won't cost you a single cent, as it is down to the employer to pay for the recruiters services. You can also register with more than one company to give yourself a wider choice of potential jobs to choose from. Once you have completed your TEFL course and are ready to get going, a recruitment company could be the best option for you if you want a straightforward and efficient route into teaching English abroad. At ITTT we have many ways to help you find your dream job, wherever in the world it might be.
#TESOL #BestTESOL #TEFL
Free Teaching Resources: https://bit.ly/39N36T9
Are you ready to live and teach abroad? Click here and get started today: https://bit.ly/3cOd4Eh
Check our wide range of online TEFL & TESOL courses: https://bit.ly/3vDXJi8
What is TEFL Certification? Where is it valid? https://bit.ly/3vzBFVH
Check out our wide range of TEFL Courses: https://bit.ly/3vxvRMF
Teach English online from anywhere you want! https://bit.ly/38SMZCK