Why complete a TEFL course Why do you need a TEFL course | ITTT TEFL BLOG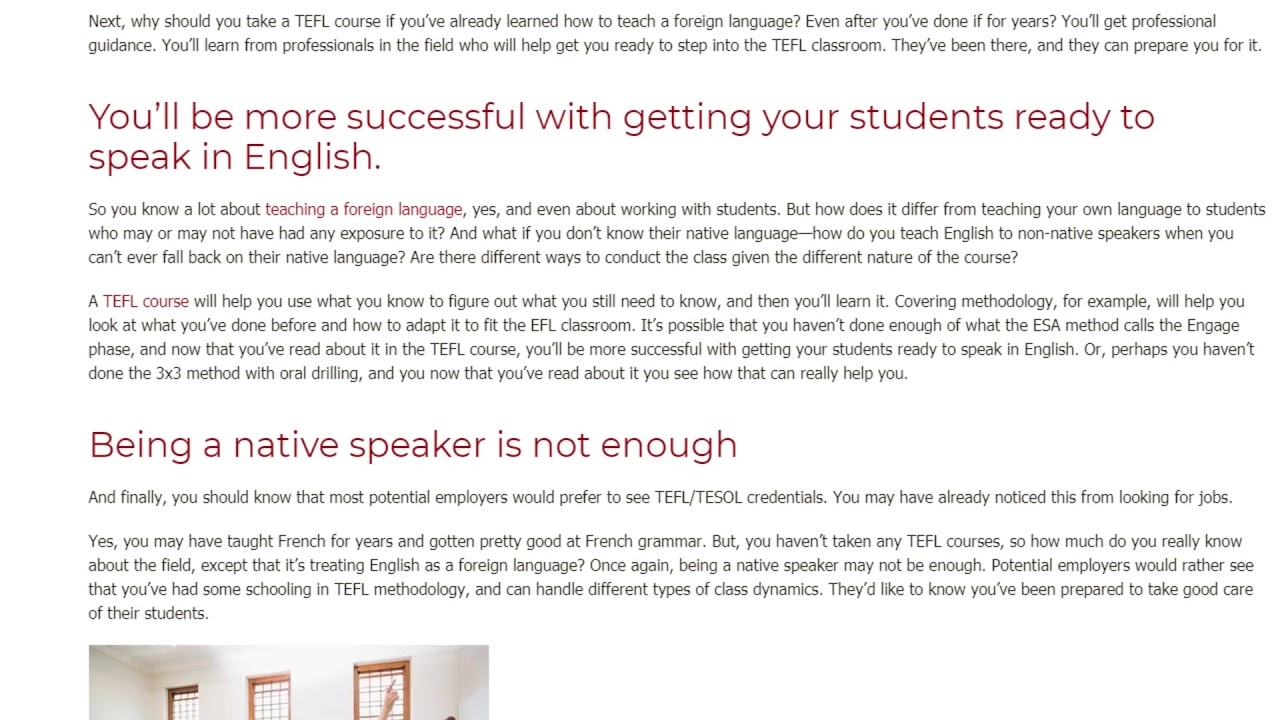 This is a question I've asked myself. I'm looking at it from the point of view of an established foreign language teacher.
For years, I've been thinking about learning to teach English as a foreign language. I've wanted to teach more than just French, so I could find more work, and because TEFL appealed to me. As a French teacher—which is a foreign language, of course—my thought was that I already knew how to teach a foreign language. At times I was even thinking, "Why do I need a course? Shouldn't I just be able to jump into teaching ESL without additional schooling?"
I tried not to be naive in thinking "I could just take all the French teaching and do it in English."
Well, after actually completing a TEFL course, now I know why anyone wanting to teach English as a foreign language really should take a course. Even if you've already taught a foreign language, you should do it.
Read more here: https://www.teflcourse.net/blog/why-complete-a-tefl-course-why-do-you-need-a-tefl-course-if-you-already-know-how-to-teach-a-foreign-language-ittt-tefl-blog/?cu=YTDESCRIPTION
Are you ready to live and teach abroad? Click here and get started today: https://www.teflcourse.net/?cu=YTDESCRIPTION
Check our wide range of online TEFL & TESOL courses: https://www.teflonline.net/?cu=YTDESCRIPTION