Why Games Are Important in the Classroom | ITTT TEFL BLOG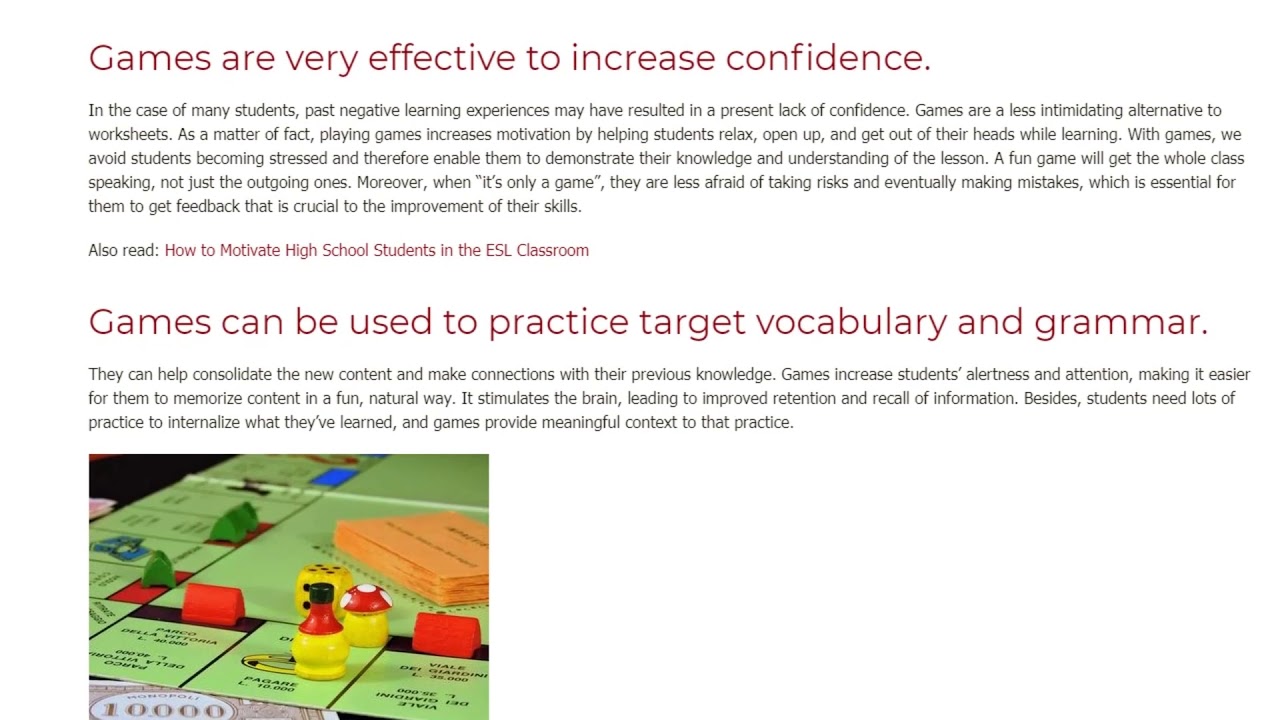 Learning English as a foreign language can sometimes become overwhelming. When people seek to learn English, their reasons can vary immensely. It could be because they want to travel to an English-speaking country, or it is possible that they are interested in English literature, or maybe it's their job requirement. In any case, their time in the class is important to them. Besides lots of expectations, there are also many inhibitions to overcome, and little time. Games are the most powerful tool to help release pressure, boost motivation and create a fun, friendly, positive learning environment.
We want students to focus and take full advantage of the time they are in the classroom, leaving outside any heavy baggage. Using games as an engagement tool is a very good idea. Games have the ability to set a positive mood from the get-go, at the same time that they grab the students' attention and set their minds to think in English in a natural, spontaneous way.
Read more here: https://www.teflcourse.net/blog/why-games-are-important-in-the-classroom-ittt-tefl-blog/?cu=YTDESCRIPTION
Are you ready to live and teach abroad? Click here and get started today: https://www.teflcourse.net/?cu=YTDESCRIPTION
Check our wide range of online TEFL & TESOL courses: https://www.teflonline.net/?cu=YTDESCRIPTION