Why is establishing rapport important? | ITTT TEFL BLOG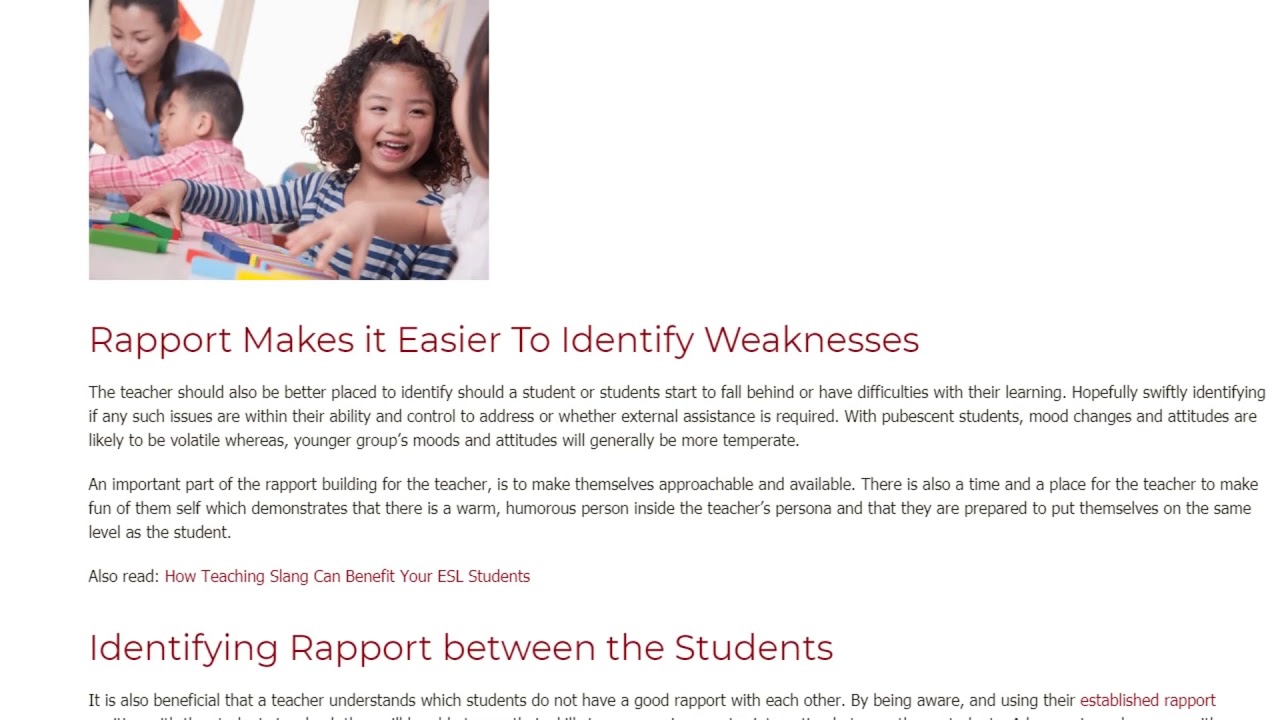 Establishing rapport with students is important as it encourages higher motivation.
When students generally feel rapport with their teachers and feel that their teacher's personalities are similar to their own, motivation is higher. This will lead to an enhanced understanding and sometimes trust is necessary for rapport to develop.
The teacher has a wealth of techniques and tools at their disposal to develop and maintain excellent rapport with their students.
Read more here: https://www.teflcourse.net/blog/why-is-establishing-rapport-important-ittt-tefl-blog/?cu=YTDESCRIPTION
Are you ready to live and teach abroad? Click here and get started today: https://www.teflcourse.net/?cu=YTDESCRIPTION
Check our wide range of online TEFL & TESOL courses: https://www.teflonline.net/?cu=YTDESCRIPTION