Why Preparing a Plan is Compulsory for New Teachers | ITTT TEFL BLOG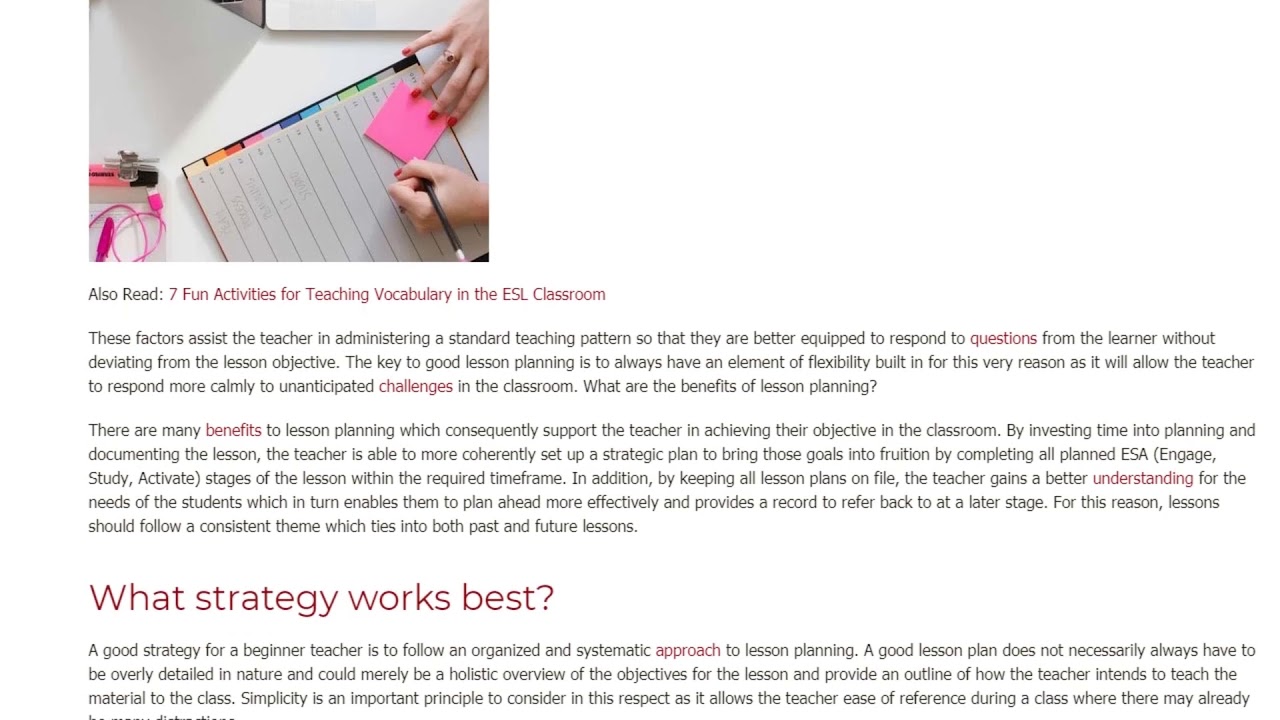 Lesson planning is one of the most important elements of successful teaching in the ESL (English as Second Language) classroom and every TEFL (Teaching English as Foreign Language) lesson needs a plan, particularly so in the case of the less experienced teacher starting their career in a foreign country. The often-cited argument that over planning can create a less fluent atmosphere in the classroom does hold some truth but just as the artist is tutored not to attempt abstract art until first mastering the art of realism, the teacher likewise is best placed not to address a class unprepared until first mastering the art of pre-planning.
Many proficient teachers will attest to the fact that successful lessons are the direct result of organized lesson planning as it allows the teacher to address the class with the type of confidence and originality that only comes from being prepared.
Read more here: https://www.teflcourse.net/blog/why-preparing-a-plan-is-compulsory-for-new-teachers-ittt-tefl-blog/?cu=YTDESCRIPTION
Are you ready to live and teach abroad? Click here and get started today: https://www.teflcourse.net/?cu=YTDESCRIPTION
Check our wide range of online TEFL & TESOL courses: https://www.teflonline.net/?cu=YTDESCRIPTION