5 Reasons Why You Should Teach English in Rural Japan | ITTT TEFL BLOG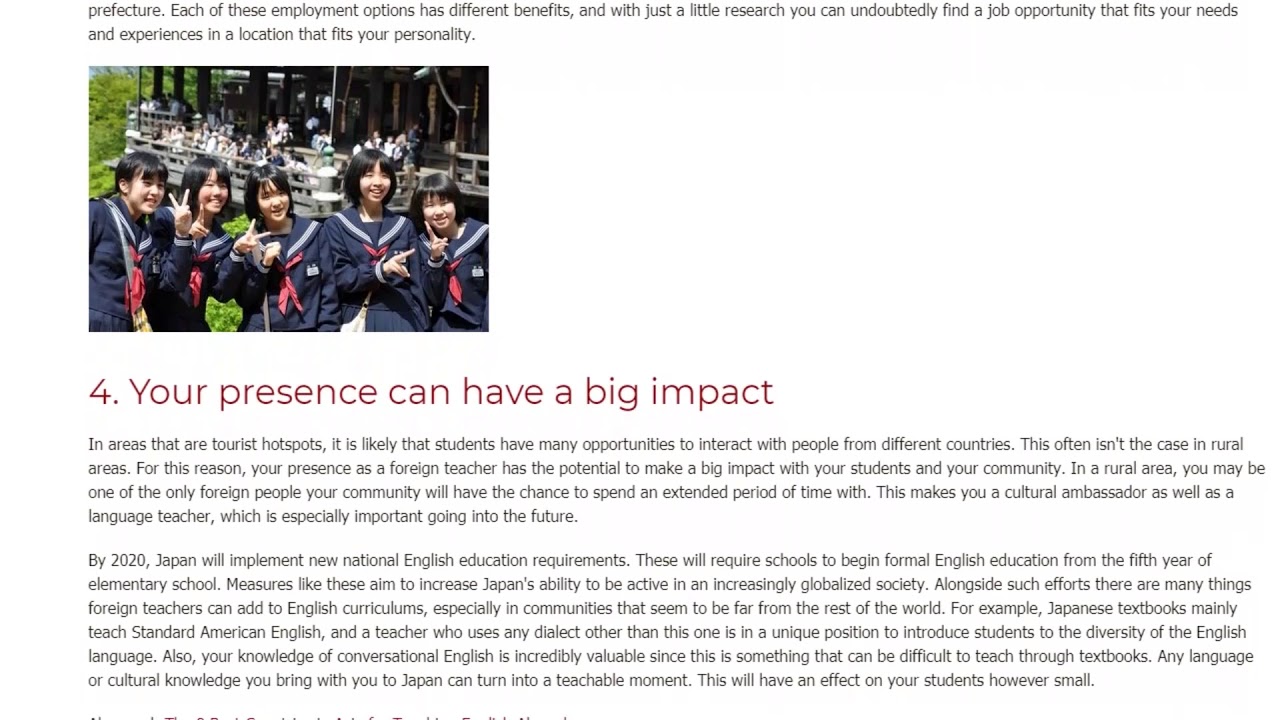 Japan is full of vibrant, world-famous cities that many people dream of living and working in. However, when I first decided to become an English teacher in Japan, I never held such a dream. I am an introvert who prefers quiet spaces, and being close to nature is especially important for me. This is why when my goal of teaching English in Japan came true, I was ecstatic that I could find a place to work in the inaka (countryside).
Japan's inaka is full of small, rural towns and reasonably-populated, but little-known, cities. My living and working situation is in the latter. Since moving here, my little rural city has been everything I hoped it would be and more. Aside from my personal preferences I've noticed that there are several advantages to living in Japan's countryside rather than its larger urban centers. If you're considering teaching English in Japan, here are five reasons I can give you from my experiences as to why teaching in rural Japan is worth considering.
Read more here: https://www.teflcourse.net/blog/5-reasons-you-should-teach-english-in-rural-japan-ittt-tefl-blog/?cu=YTDESCRIPTION
Are you ready to live and teach abroad? Click here and get started today: https://www.teflcourse.net/?cu=YTDESCRIPTION
Check our wide range of online TEFL & TESOL courses: https://www.teflonline.net/?cu=YTDESCRIPTION