The Top 8 Cities in France For Teaching English Abroad | ITTT TEFL BLOG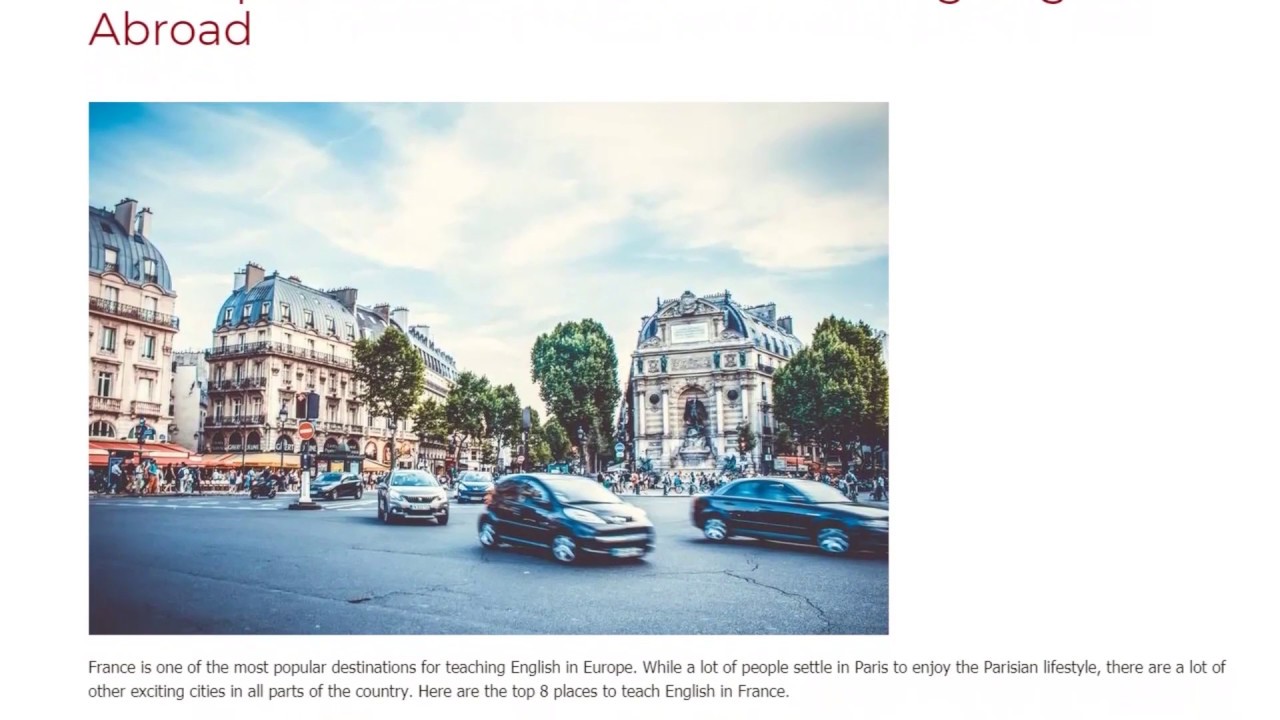 France is one of the most popular destinations for teaching English in Europe. While a lot of people settle in Paris to enjoy the Parisian lifestyle, there are a lot of other exciting cities in all parts of the country. Here are the top 8 places to teach English in France.
Tips for Teaching English in France
Due to local laws and regulations, it can often be difficult for non-EU citizens to secure a visa and work legally in France. However, if you are dreaming of living and working in France, don't despair. We have a thorough guide to legally teaching English for people outside of the EU. Be sure to check it out here for all the details on how to move to France and teach English.
Read more here: https://www.teflcourse.net/blog/the-top-8-cities-in-france-for-teaching-english-abroad-ittt-tefl-blog/?cu=YTDESCRIPTION
Are you ready to live and teach abroad? Click here and get started today: https://www.teflcourse.net/?cu=YTDESCRIPTION
Check our wide range of online TEFL & TESOL courses: https://www.teflonline.net/?cu=YTDESCRIPTION