6 Essential Roles of an EFL Teacher | ITTT TEFL BLOG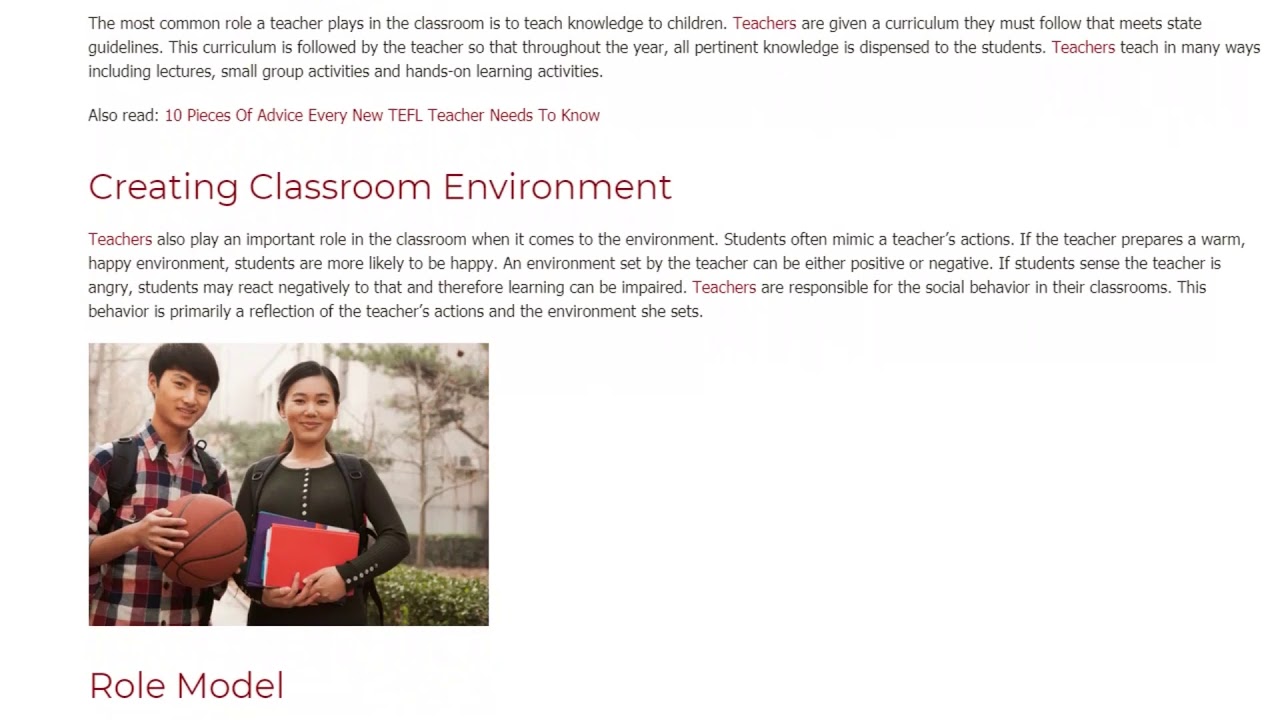 Teaching Knowledge
The most common role a teacher plays in the classroom is to teach knowledge to children. Teachers are given a curriculum they must follow that meets state guidelines. This curriculum is followed by the teacher so that throughout the year, all pertinent knowledge is dispensed to the students. Teachers teach in many ways including lectures, small group activities and hands-on learning activities.
Creating Classroom Environment
Teachers also play an important role in the classroom when it comes to the environment. Students often mimic a teacher's actions. If the teacher prepares a warm, happy environment, students are more likely to be happy. An environment set by the teacher can be either positive or negative. If students sense the teacher is angry, students may react negatively to that and therefore learning can be impaired. Teachers are responsible for the social behavior in their classrooms. This behavior is primarily a reflection of the teacher's actions and the environment she sets.
Read more here: https://www.teflcourse.net/blog/6-essential-roles-of-an-efl-teacher-ittt-tefl-blog/cu=YTDESCRIPTION
Are you ready to live and teach abroad? Click here and get started today: https://www.teflcourse.net/?cu=YTDESCRIPTION
Check our wide range of online TEFL & TESOL courses: https://www.teflonline.net/?cu=YTDESCRIPTION