TEFL Summative Assessment My Experience And Observation ITTT TEFL BLOG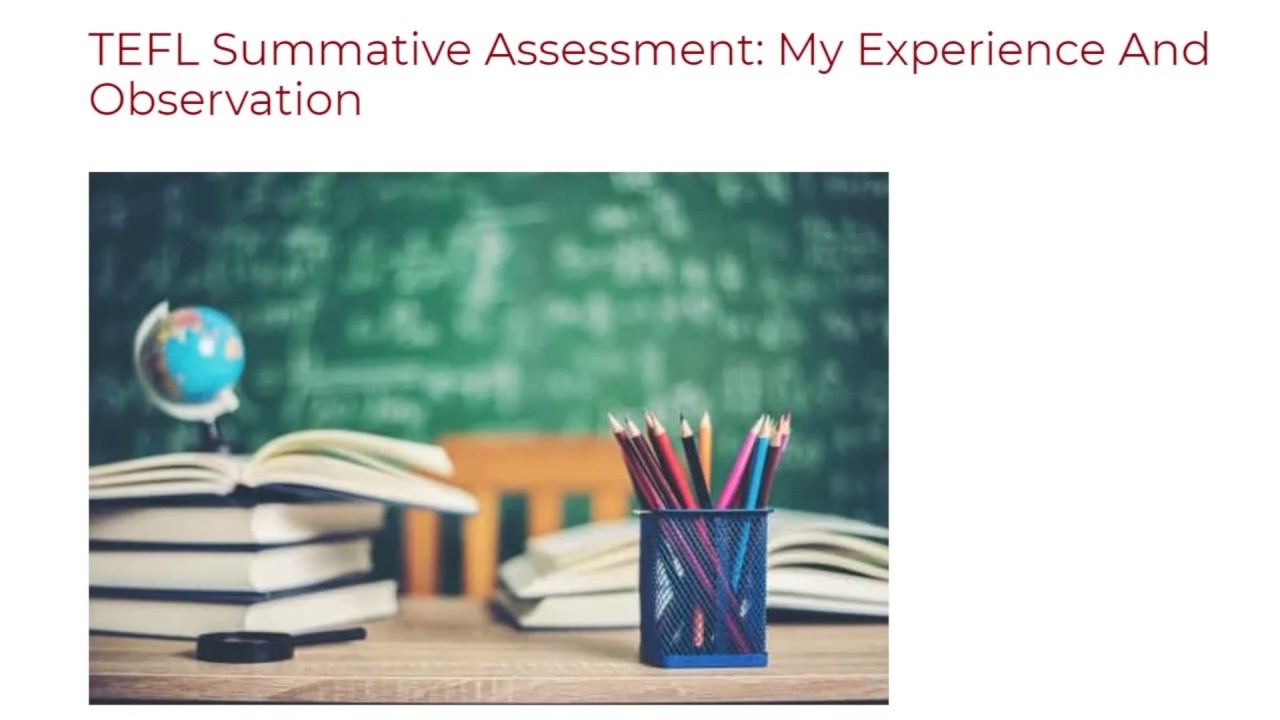 Recent studies have shown that there is an increasing demand for learning English in preschool all over the world. However, in this part, some parents have become skeptical about sending their kids to learn a foreign language especially at a young age (3-5) thinking that they are imposing too much pressure on their kids!
But there are absolutely no negative effects associated with learning a second language at a young age because children of this age have strong potential in acquiring an infinite number of new information.
I have been teaching the English language for the past 5years. and my experience teaching it to the kindergarten was challenging, immersive and fun. I made sure that early or quick learners were consistently engaged and involved in different kinds of learning activities to sustain their attention. And I did a follow up on slow learners to enable them to catch up.
Read more here: https://www.teflcourse.net/blog/summative-assessment-my-experience-and-observation-ittt-tefl-blog/?cu=YTDESCRIPTION
Are you ready to live and teach abroad? Click here and get started today: https://www.teflcourse.net/?cu=YTDESCRIPTION
Check our wide range of online TEFL & TESOL courses: https://www.teflonline.net/?cu=YTDESCRIPTION