7 Activities for Teaching Modal Auxiliary Verbs in the ESL Classroom | ITTT TEFL BLOG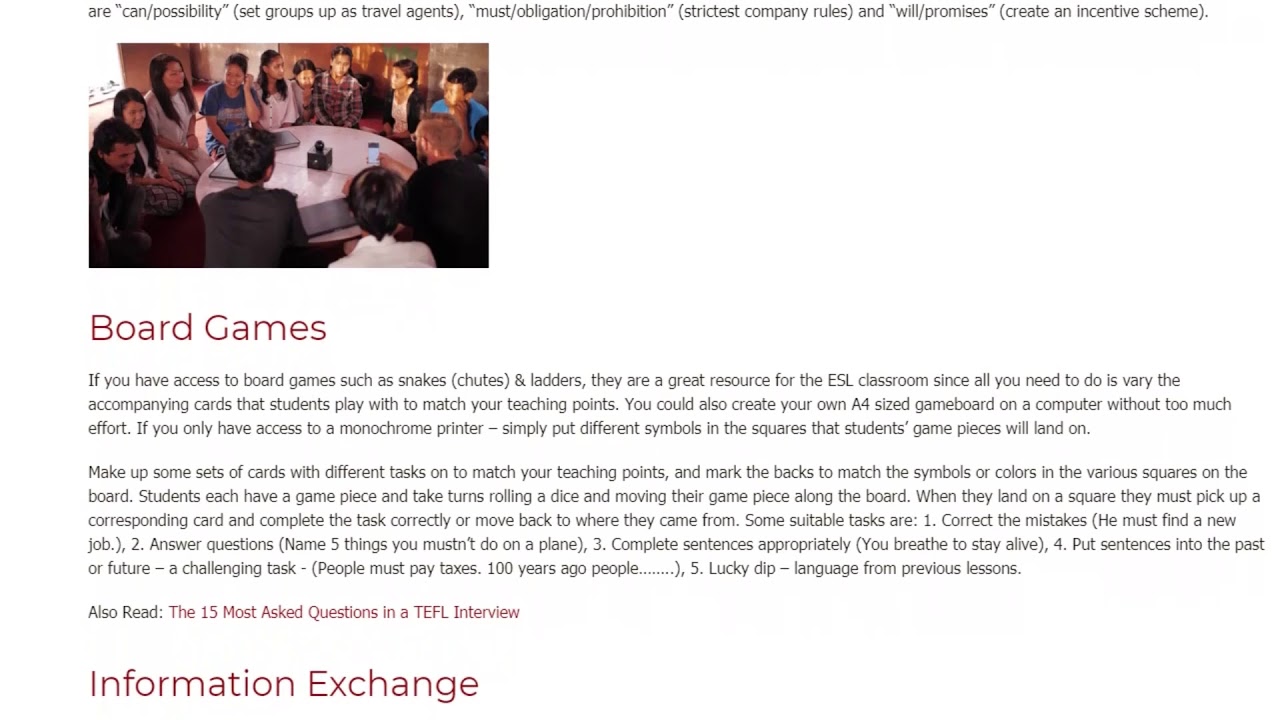 The number of combinations of modals and usages is enormous, so TEFL certified teachers often spend a lot of time trying to find an activity that suits their particular teaching point. Here, we give you some adaptable ideas which should save you time thinking or searching, assuming you already have good grammatical knowledge of the subject and a little bit of creativity.
It's often better to spend a bit of time creating your own material rather than looking fruitlessly on the internet. You will also be able to personalize the content for your students, improve your own skills, and build up a great resource bank. If you need to improve your knowledge of modal auxiliary verbs, look at your ITTT course materials.
Read more here: https://www.teflcourse.net/blog/7-activities-for-teaching-modal-auxiliary-verbs-in-the-esl-classroom-ittt-tefl-blog/?cu=YTDESCRIPTION
Are you ready to live and teach abroad? Click here and get started today: https://www.teflcourse.net/?cu=YTDESCRIPTION
Check our wide range of online TEFL & TESOL courses: https://www.teflonline.net/?cu=YTDESCRIPTION