Ultimate Country Match Guide for Teaching EFL in Asia | ITTT TEFL BLOG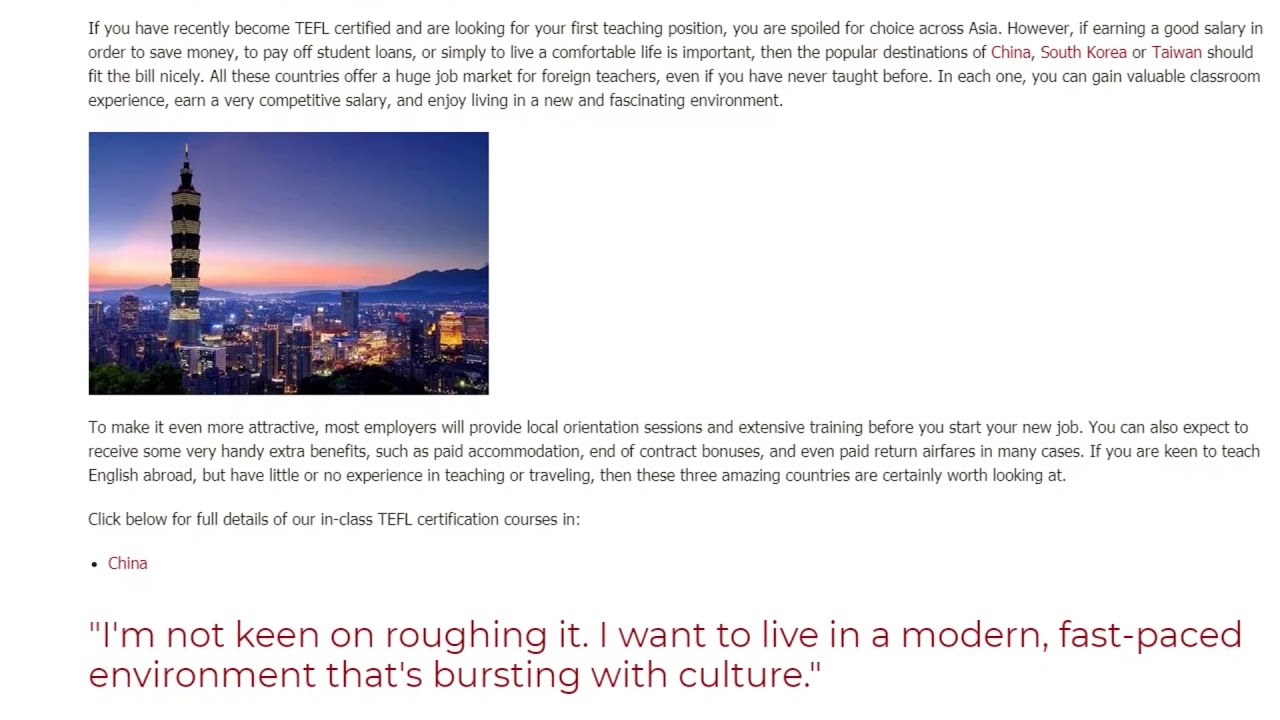 Just as there are many countries around the world where you can choose to live and work as an EFL teacher, there are also many different reasons that motivate people to actually want to teach English abroad. For some, it is to explore new cultures or to leave behind the predictable 9 to 5 existence, while for others it is simply a great way of earning money for travel or to pay off student loans.
Whatever your own motivations, the vast continent of Asia offers plenty of great opportunities to satisfy them. Take a look at the following statements and choose which one most closely fits your personality. We will then point you towards the best destinations in Asia to suit your plans and dreams.
Read more here: https://www.teflcourse.net/blog/our-ultimate-country-match-guide-for-teaching-efl-in-asia-ittt-tefl-blog/?cu=YTDESCRIPTION
Are you ready to live and teach abroad? Click here and get started today: https://www.teflcourse.net/?cu=YTDESCRIPTION
Check our wide range of online TEFL & TESOL courses: https://www.teflonline.net/?cu=YTDESCRIPTION