English Grammar – Past Continuous – Structure – Teaching English Online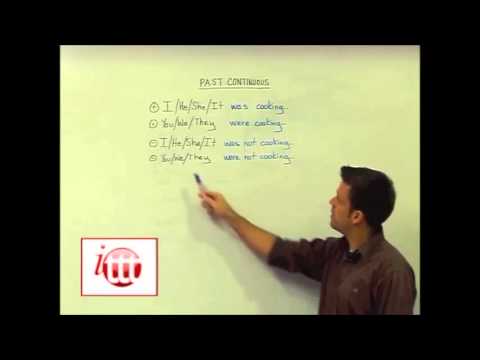 This video covers the structure and usage of the past continuous tense. This structure of this tense is:
Positive: Subject + was/were + present participle.
She was working last night.
Negative: Subject + was/were + not + present participle.
He was not teaching yesterday.
Question: Was/were + subject + present participle
Was she driving yesterday?
The past continuous is used to talk about actions that were in progress at a time in the past.
For example:
I was watching television last night.
One option that may not occur to most TEFL graduates is that of teaching English online. Not only can you earn your certificate online, but you can also earn your wages by teaching English online. ITTT has many different courses available suited to your needs. Whether you are starting out as an English teacher or if you are looking to expand your skills with a specialised course in teaching young learners or business English and if you are looking for something more advanced, there is the TESOL Diploma course. To start the process of getting your certificate in teaching English online, visit us at the link above.