English Grammar — Present Perfect Continuous — Structure 2- Teach English Abroad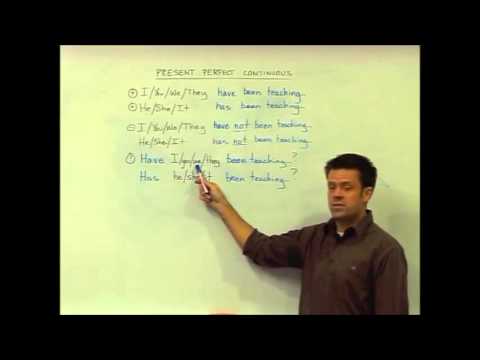 This is the second ITTT video that looks at the structure of the Present Perfect Continuous tense. This time we focus on the question form.
Question form: auxiliary verb 'have/has' + subject + been + present participle
Have I/you/we/they been teaching for five years?
Has he/she/it been teaching for five years?
To learn more about the Present Perfect Continuous tense and the other tenses, why not have a look at our other videos online. You may then want to consider completing one of our popular courses. ITTT's courses will equip you with the necessary skills needed to make sure that you can become an effective English language teacher and to be able to confidently teach all aspects of the language. Then the possibilities as to where you can teach are endless.
For more information on the types of course ITTT has to offer and how to teach English abroad just follow the link above.