English Grammar — Present Simple — Forming Questions — Teaching English Second Language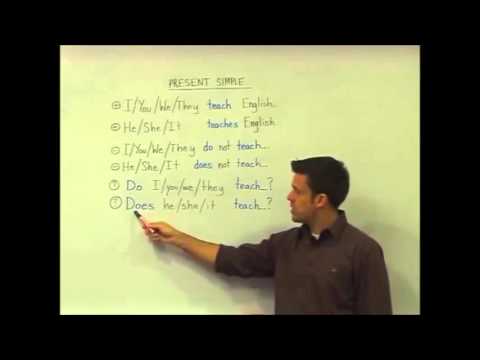 The structure of the question form of the Present Simple tense is the topic for this ITTT video. The positive and negative forms are discussed in other videos.
Question Form: auxiliary verb 'do/does' + subject + base form of the verb
Do I/you/we/they teach?
Does he/she/it teach?
Teaching English as a second language is an exciting and rewarding experience. The major qualifications necessary to gain a position teaching English as a second language are an internationally recognized TEFL or TESOL Certificate. ITTT has a range of courses that will provide you with the skills to begin your career teaching English as a second language. If you are interested in gaining your qualification follow the link above. ///