English Grammar — Present Simple — Negative Form — Teacher Pay Overseas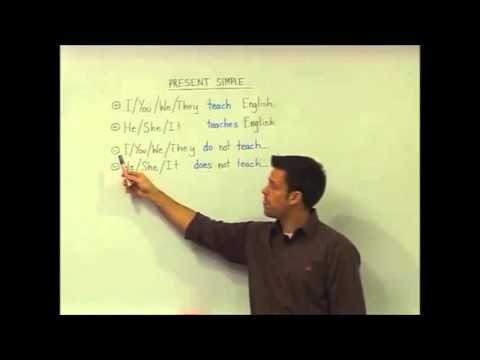 This ITTT video examines the negative structure of the Present Simple tense. The positive and questions forms are covered in other videos.
Negative: subject + auxiliary verb 'do' + not + base form of the verb
I/You/We/They do not teach.
He /She/It does not teach.
It is always important to teach the contracted forms i.e. do not – don't, does – doesn't.
In the negative form the auxiliary verb (also called the helping verb) doesn't has the s so the main verb doesn't need an s — for example, He doesn't teach.
ITTT's teaching courses equip graduates with the qualification and skills necessary to obtain teaching positions globally. Our graduates are in high demand because of the professional level of training and learning acquired on our courses. As a result of this our graduates are capable of earning a good wage. If you would like to find out more about our courses and what the rates for teacher pay can be overseas check out the link above. ///