How Personal Language Learning Experience Helps in Teaching | ITTT TEFL BLOG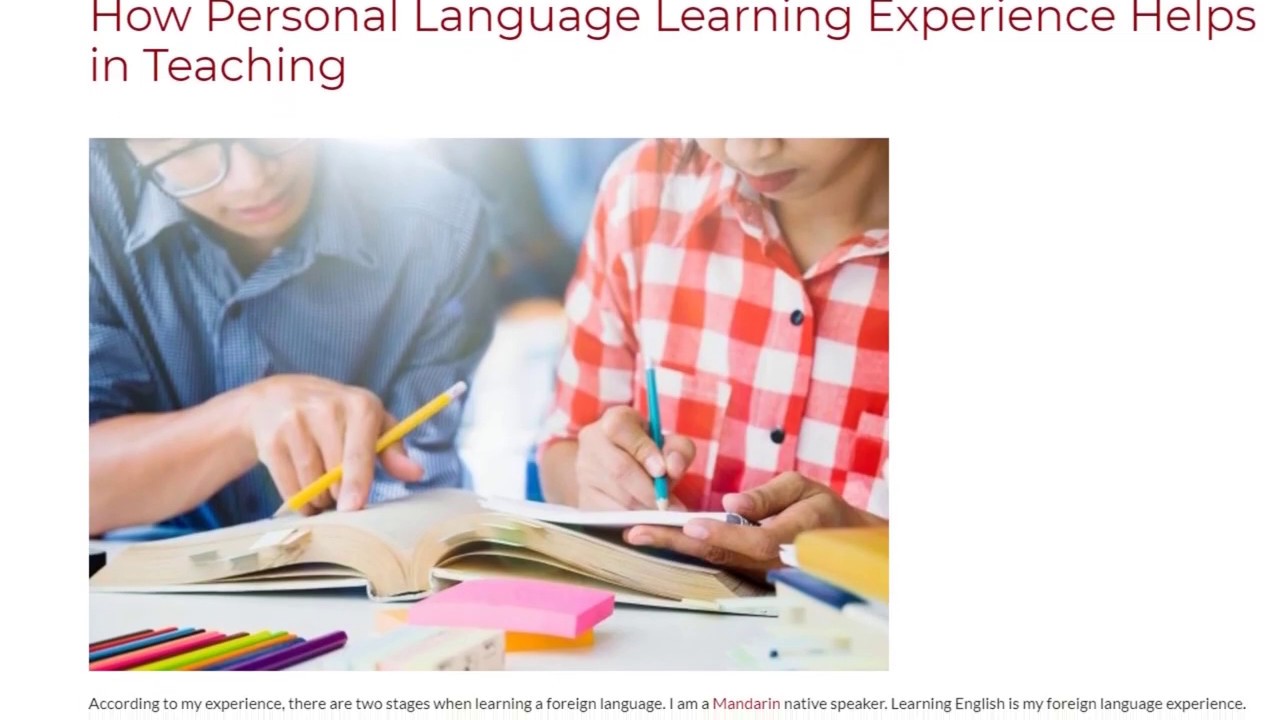 According to my experience, there are two stages when learning a foreign language. I am a Mandarin native speaker. Learning English is my foreign language experience. The first stage of my English learning experience was in my childhood. Learning English is an obligation in primary school, secondary school and high school.
In my opinion, in this obligatory education, our learning curve is limited. The second stage of my English learning process was as an international student in England. It was a tremendous improvement in my English learning path. I would say it is like the ESA lesson but it lasts longer than one lesson!
Read more here: https://www.teflcourse.net/blog/how-personal-language-learning-experience-helps-in-teaching/?cu=YTDESCRIPTION
Are you ready to live and teach abroad? Click here and get started today: https://www.teflcourse.net/?cu=YTDESCRIPTION
Check our wide range of online TEFL & TESOL courses: https://www.teflonline.net/?cu=YTDESCRIPTION