All You Need to Know About Teaching Beginners | ITTT TEFL BLOG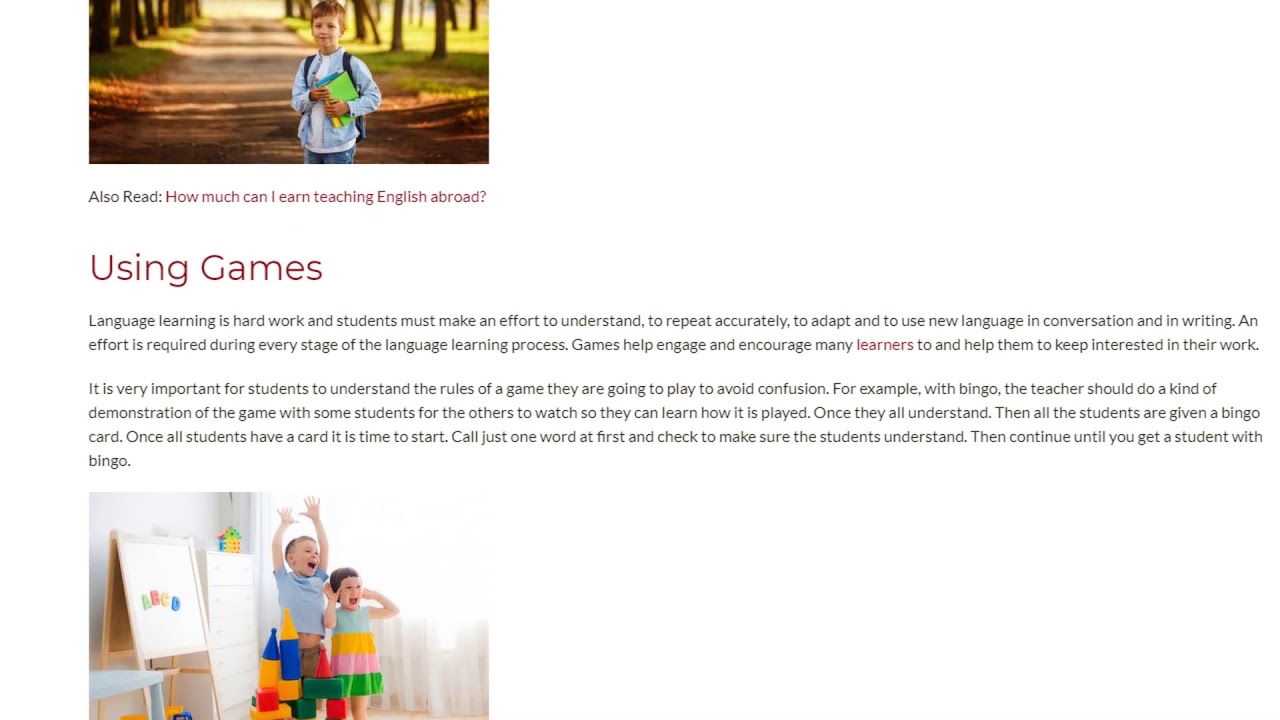 Teaching English to beginners is a challenge for new and experienced ESL teachers. Although with proper planning, materials, getting the students engaged and motivated in the lessons can make teaching English to beginners fun and rewarding especially when your students start to get the hang of it.
It's a great feeling to see them move from having absolutely no knowledge of English to be able to speak basic English. A few things to think about. Talking a lot is just going to waste your time and leave you frustrated. Two keep your lessons fun with as much talk time as possible for the students, allowing them to practice what they are learning in a fun environment.
Always praise your students, a student who thinks he or she is doing well will always pay more attention and be happier than one who thinks they can not do it. In time they will become confident learners who can speak English.
Read more here: https://www.teflcourse.net/blog/all-you-need-to-know-about-teaching-beginners-ittt-tefl-blog/?cu=YTDESCRIPTION
Are you ready to live and teach abroad? Click here and get started today: https://www.teflcourse.net/?cu=YTDESCRIPTION
Check our wide range of online TEFL & TESOL courses: https://www.teflonline.net/?cu=YTDESCRIPTION