ITTT FAQs – How much is a TEFL course and how do I pay for it?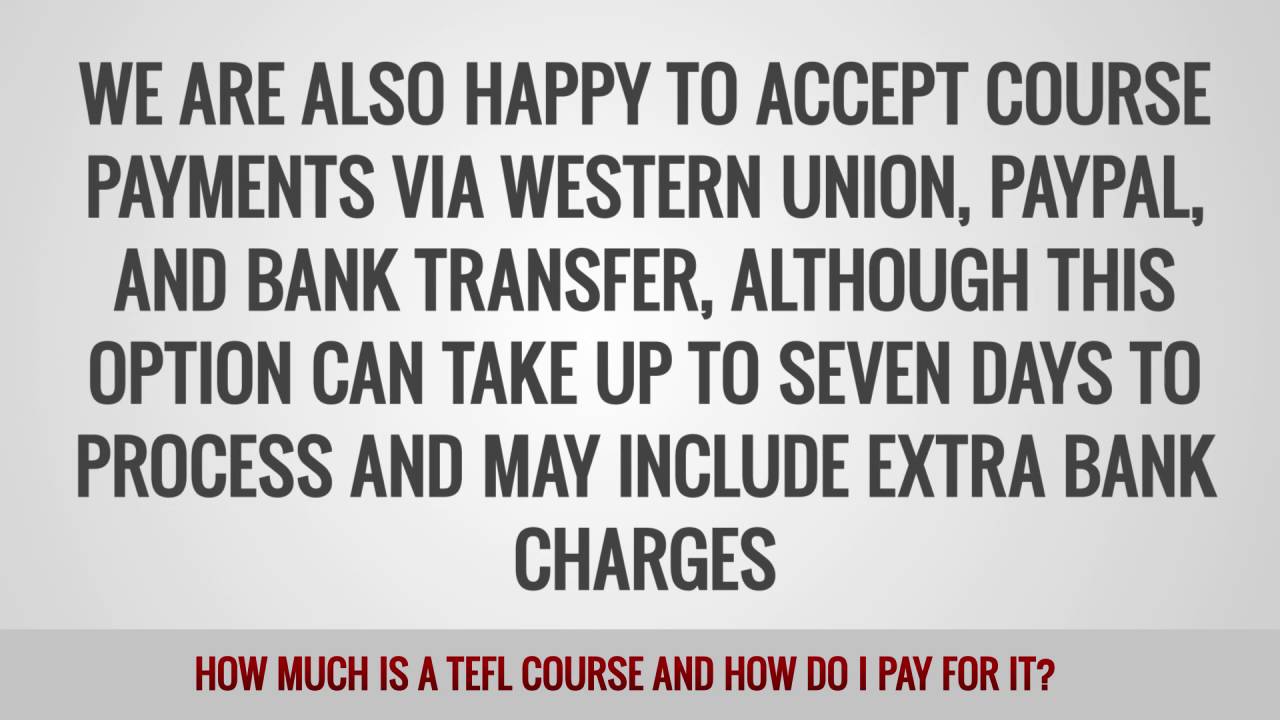 At ITTT we have a wide range of courses to suit all needs. Whether you are a complete beginner looking to start a new career as an English teacher or are an experienced teacher hoping to increase your qualifications and gain further knowledge in the field of English language teaching, we have a course that is right for you.
As each course varies in content they are all priced individually, all you need to do is click on a course that interests you to receive further information about price and payment options.
We have several options for making your course payment. Credit or debit card is the cheapest and quickest method but we also accept payment by PayPal, Western Union and bank transfer. Although bank transfer can take up to seven days to complete and may include additional bank charges.