ITTT FAQs – What are specialized TEFL courses?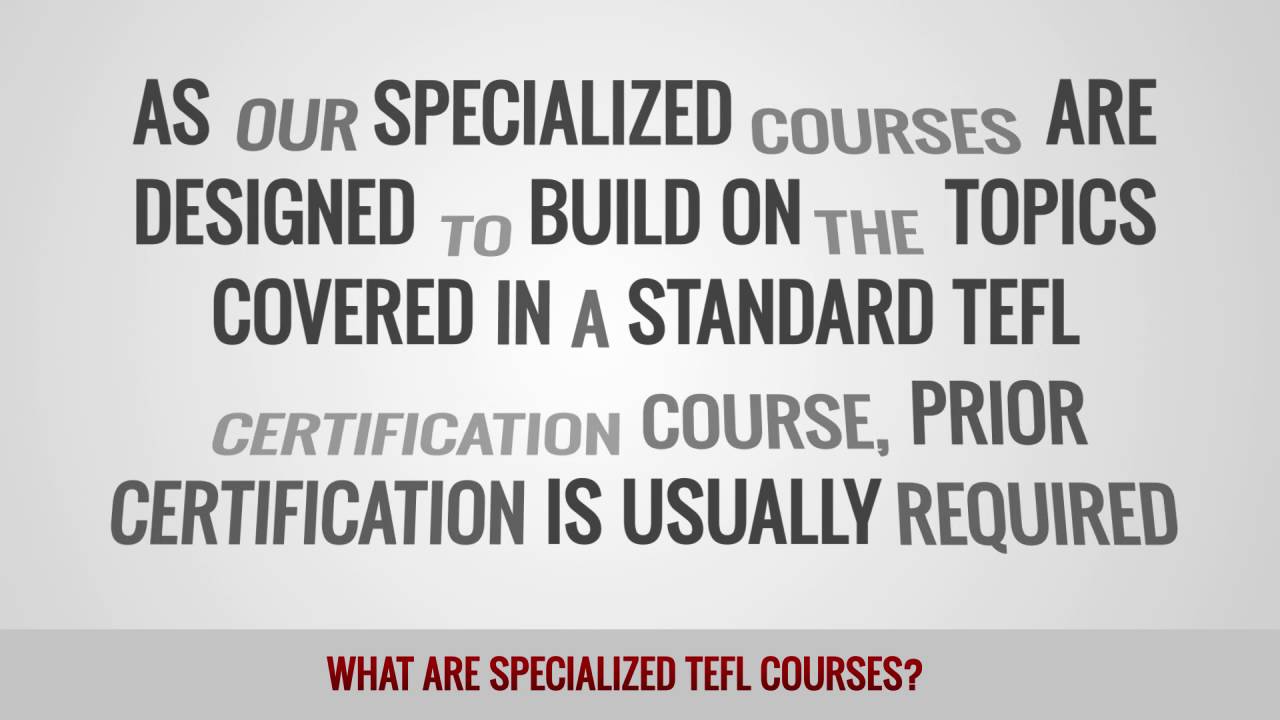 ITTT offers two specialized courses designed to provide a higher level of knowledge and qualification for teachers who are already TEFL/TESOL certified. These courses are our Certificate in Teaching English to Young Learners (CTEYL) and our Certificate in Teaching Business English (CTBE). Both courses are studied online with or without tutor support.
If you are not already TEFL/TESOL qualified, we are currently offering the CTEYL or the CTBE course free when you sign up for our 120-hour online TEFL/TESOL course with tutor support.