ITTT FAQs – How to find a job teaching English in Latin America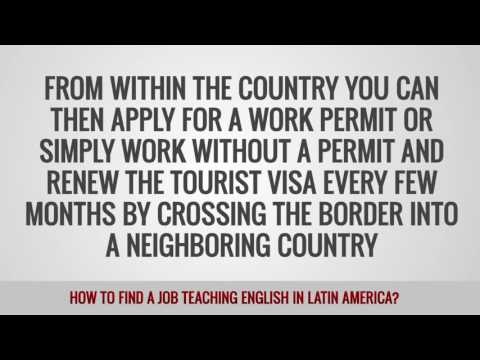 South and Central America have several countries where there are plenty of opportunities for teaching English as a foreign language. With their developing economies and large populations countries such as Brazil and Mexico have a growing demand for foreign teachers, while smaller countries such as Chile and Costa Rica have a long history of English language instruction.
Wherever, you decide to teach there are a few things you should know in order to give you the best chance of landing your dream job. Unlike some other popular regions for teaching English, there is generally no requirement to have a college degree or have extensive teaching experience in Latin America. However, most employers will be looking for a reputable TEFL/TESOL certificate. Online certificates are often sufficient but some employers may prefer teachers who have completed an in-class course with a practical teaching component.
Only a few countries will accept applications from a teacher's home country and most positions are filled by teachers who are already in the country when they apply. Peak hiring seasons for much of South America are between February and March and then July and August. In Costa Rica and other Central American countries the peak season is in January. Private language centers will generally hire throughout the year.