ITTT FAQs – Will I make friends while teaching English abroad?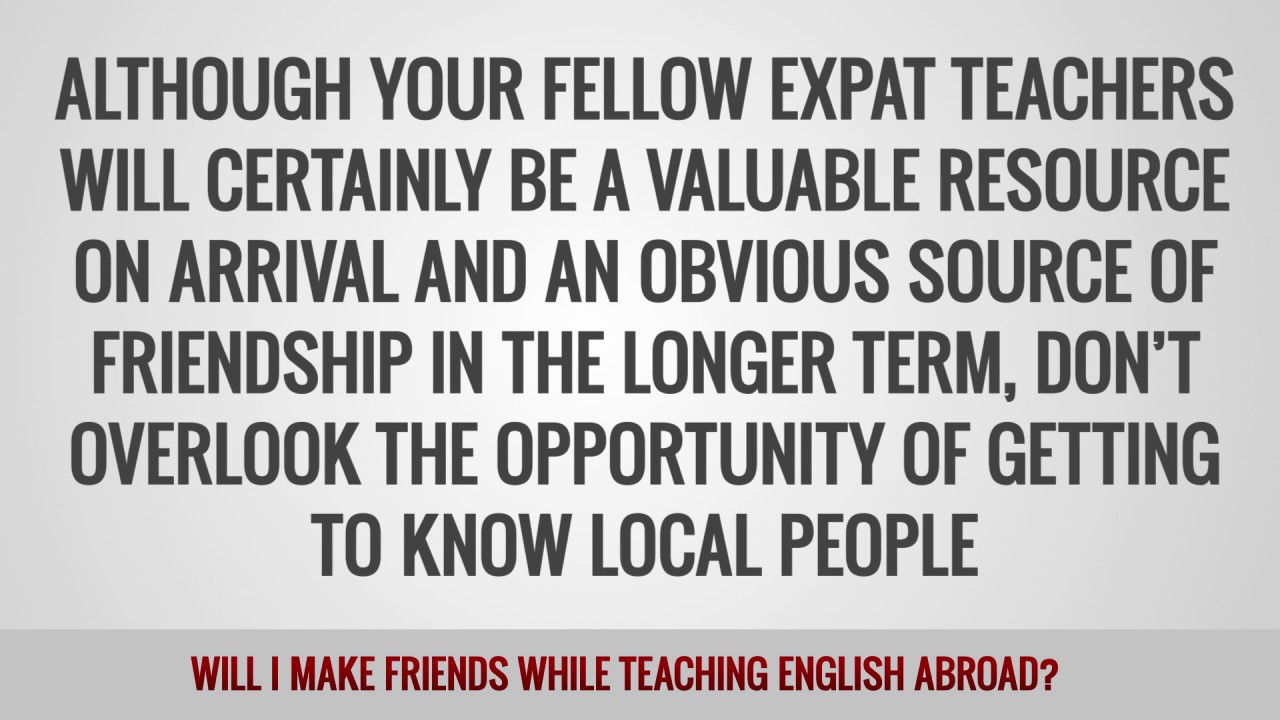 Anyone thinking of leaving home to live and work in another country will have a number of concerns and questions; not least of these is "will I be able to make any friends?" Although it is likely that you will initially feel homesick to some extent when you first start your adventure, the majority of people soon develop a new network of friends both from their host country and elsewhere in the world.
Of the tens of thousands of people that head off to a new country to teach English each year, the vast majority will have some anxiety about meeting new people and making new friends. The good news is that these worries often quickly fade as they get immersed in their new environment. The chances are high that you will not be the only foreign teacher in your new school, apartment or neighborhood. As well as other teachers you can expect to meet friendly people from your host country who will welcome you and help you settle into your new home.
Work colleagues are an obvious source of friendship and they are often going through the same experience as you. More experienced colleagues will be able to find out about your new surroundings and make it easier to settle in. Don't overlook local people. Your school will likely have many local staff who are only too willing to share their culture and community with you. An online search will likely bring up a number of expat groups, forums and blogs about the city and country you are living in. Taking language lessons is also a good way to meet other foreigners and learning the language will make it easier for you to get to know the local population.