ITTT FAQs – How to find a job teaching English in Spain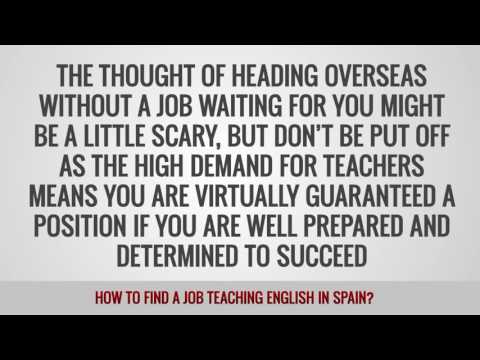 Spain is a popular destination for teachers from all over the world. Those from the EU do not need a visa or work permit to live and work legally in Spain. Non-EU teachers will need a visa and work permit, which are notoriously difficult to acquire. As a result, thousands of non-EU teachers work on a basic tourist visa. Though not strictly legal, it is common practice and rarely has negative consequences for those who choose this option. For those who prefer to keep everything legal a student visa which allows you to work up to 20 hours per week is available but you will need to be enrolled on a government approved course usually a Spanish language course.
To find work in Spain you should make sure that you are TEFL qualified first as most employers expect their teachers to be certified. You should also be prepared to travel to Italy before finding a job as most jobs are filled after a face-to-face interview. The main hiring season is September, but there is a secondary hiring season that starts in January and lasts throughout the month. You will also need to make sure you have the finances needed to support yourself while you are looking for work.