ITTT FAQs – Is it safe for single women to teach English abroad?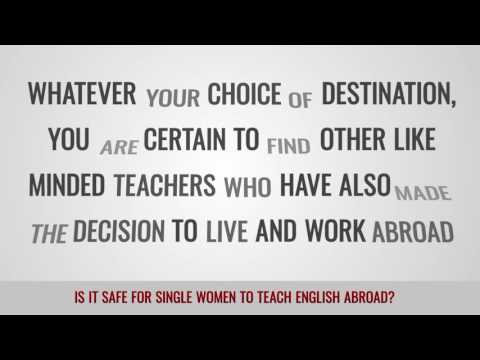 Not only is it safe, but it is also extremely popular. Every year there are roughly 150,000 single women working as ESL teachers all over the world. The majority will find themselves working in modern cities across Asia, Europe and Latin America that have similar infrastructure to cities back home.
Wherever you world there will most likely be an expat community that can provide local knowledge and information to help you settle in to your new life.
Nowhere is 100% safe, but with a few simple precautions single women can head off and teach abroad with little need for concern.
It is important to research your chosen destination before heading off. The role of women in society varies across different countries as does what is seen as acceptable interaction between the sexes. To be able to make an informed decision about whether you could live in a country long term, it is important to be aware of the cultural norms of that country.
When you have decided which city you want to work in, you should then research the different neighborhoods to find out which areas are the best to live in.
On arrival you can make use of your new colleagues' knowledge of the local area to help you get your bearings. Don't forget that many people are happy to welcome foreign teachers into their communities and making a positive effort to engage with the locals will enable you to be accepted.