ITTT's Online TEFL/TESOL Courses Explained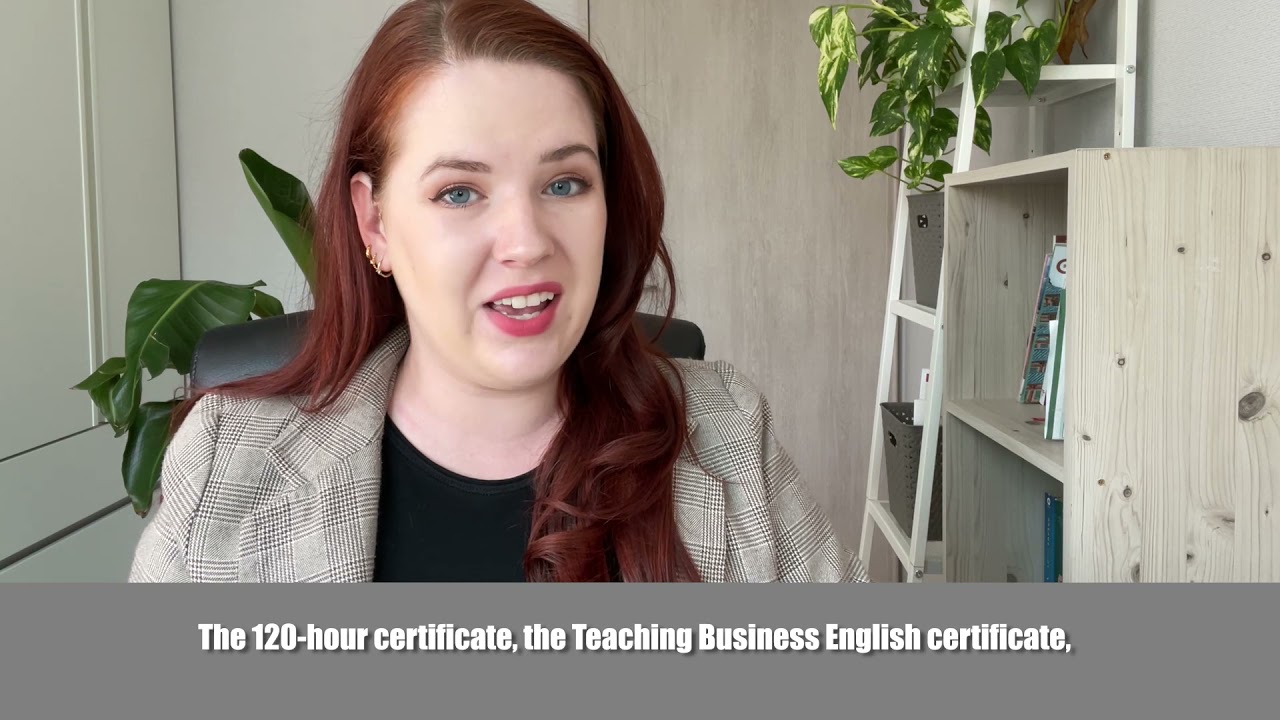 ITTT provides a wide range of online TEFL courses to suit all situations. The main benefits of this form of certification are the convenience of working from home and lower course fees compared to in-class TEFL courses.
#TEFL #BestTEFL #TESOL
Are you ready to teach English abroad or online? Click here and get started today: https://bit.ly/37gs5vO
What is TEFL Certification? Where is it valid: https://bit.ly/36ma2Fg
Check out our wide range of TEFL Courses: https://bit.ly/3ltqt73
Teach English online from anywhere you want: https://bit.ly/3ltqEPL
Our range of online courses offers a convenient and affordable route to your initial TEFL qualification, as well as the option of adding specialized or advanced certification to your CV/resume. The obvious advantage of this method of study is that you can complete it in the comfort of your own home, at whatever pace you are happy with. All our online courses can be taken with or without the guidance of an experienced online tutor and include our life-long teaching support and job guidance services.
All our online courses are accredited by the Paris College of International Education (PCIE). All of our online certification courses have been thoroughly vetted by the PCIE and have successfully met all the criteria necessary to achieve full accreditation.
Let's have a look at the different course options and who they are best suited for.
120-HOUR TEFL/TESOL COURSE
The majority of English teaching positions (in-person and online) require a certificate of over 100 hours of study. Our 120-hour course more than meets this requirement and covers the full range of teaching skills, classroom management, and knowledge of grammar needed in the classroom. This makes the 120-hour course a good option for anyone new to teaching.
170-HOUR TEFL/TESOL COURSE with Specialization Teaching English Online (TEO)
This course combines the popular 120-hour certificate with our 50-hour specialized course in Teaching English Online. This course option provides the perfect start for anyone who wants the skills to teach in both a traditional classroom setting and a virtual environment.
220-HOUR MASTER PACKAGE COURSE
This great value package combines three of our most popular online courses: The 120-hour certificate, the Teaching Business English certificate, and finally the Teaching of English to Young Learners certificate. This course combination is perfect for anyone who wants to stand out from the crowd and gain access to a wider choice of potential teaching positions.
470-HOUR TEFL/TESOL COURSE with TUTOR SUPPORT and videos + FREE COURSE
This package covers the 120-hour course, Business English, Young Learners, and Diploma course. You will also have access to our video library and receive a free specialized course in Teaching English Online. A great start to your teaching career. With this bundle, you get four of the most popular TEFL courses from ITTT that all add up to a thorough understanding of the theory and practicalities of teaching English at home, overseas, or online. By adding this collection of certification courses to your portfolio, you will certainly get noticed when applying for teaching jobs and have the potential to earn a higher salary.
550-HOUR EXPERT PACKAGE COURSE with TUTOR SUPPORT and videos
This course package provides the most comprehensive online TEFL training available and the very best value for money we have ever offered. Our 550-hour Expert Package includes six certification courses that offer the most comprehensive and in-depth TEFL training on the market. With this option, you also get professional tutor support and a range of informative videos. If you have yet to start your TEFL journey and want to give yourself the broadest understanding of how to teach English in any environment, the widest choice of jobs at home, overseas, or online, and the potential to earn the best salaries, this package is extremely hard to beat.