NET Scheme for Teaching English in Hong Kong – How it Works and How to Apply | ITTT TEFL BLOG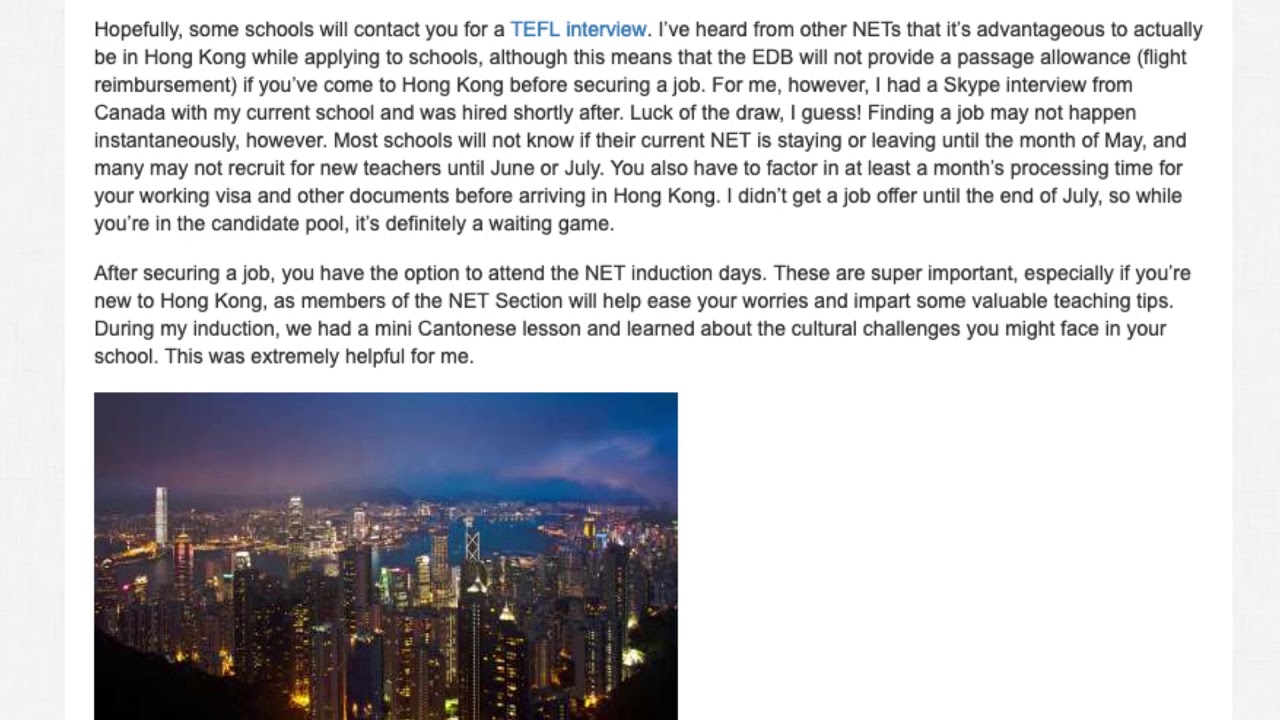 So, you're interested in teaching English in Hong Kong? Although there are many avenues in which to do this, one particular program that is unique to Hong Kong is the Native English Teacher (NET) Scheme. I've just started my fourth consecutive year teaching in a local school in the New Territories in Hong Kong, and the scheme has definitely provided me with plenty of opportunities.
The role of a NET is to enhance the English learning environment in public sector schools. The Education Bureau (EDB) of Hong Kong recruits native speakers from English-speaking countries around the world to give students a chance to interact and learn English from a foreigner.
Hong Kong is an attractive city for teachers, as the salary is higher than that in many other countries, and it's a great travel gateway to other countries in Asia for teachers who usually get long holidays. The city is known as a hub for expats and it's a top food and culture destination. Whether you enjoy the bustle of the city, the tranquility of nature, or the relaxation of the beach – you can get them all in Hong Kong!
Read more here: https://www.teflcourse.net/blog/net-scheme-for-teaching-english-in-hong-kong-how-it-works-and-how-to-apply-ittt-tefl-blog/?cu=YTDESCRIPTION
Are you ready to live and teach abroad? Click here and get started today: https://www.teflcourse.net/?cu=YTDESCRIPTION
Check our wide range of online TEFL & TESOL courses: https://www.teflonline.net/?cu=YTDESCRIPTION