Requirements for English Teachers in Middle East & Africa | Teach & Live abroad!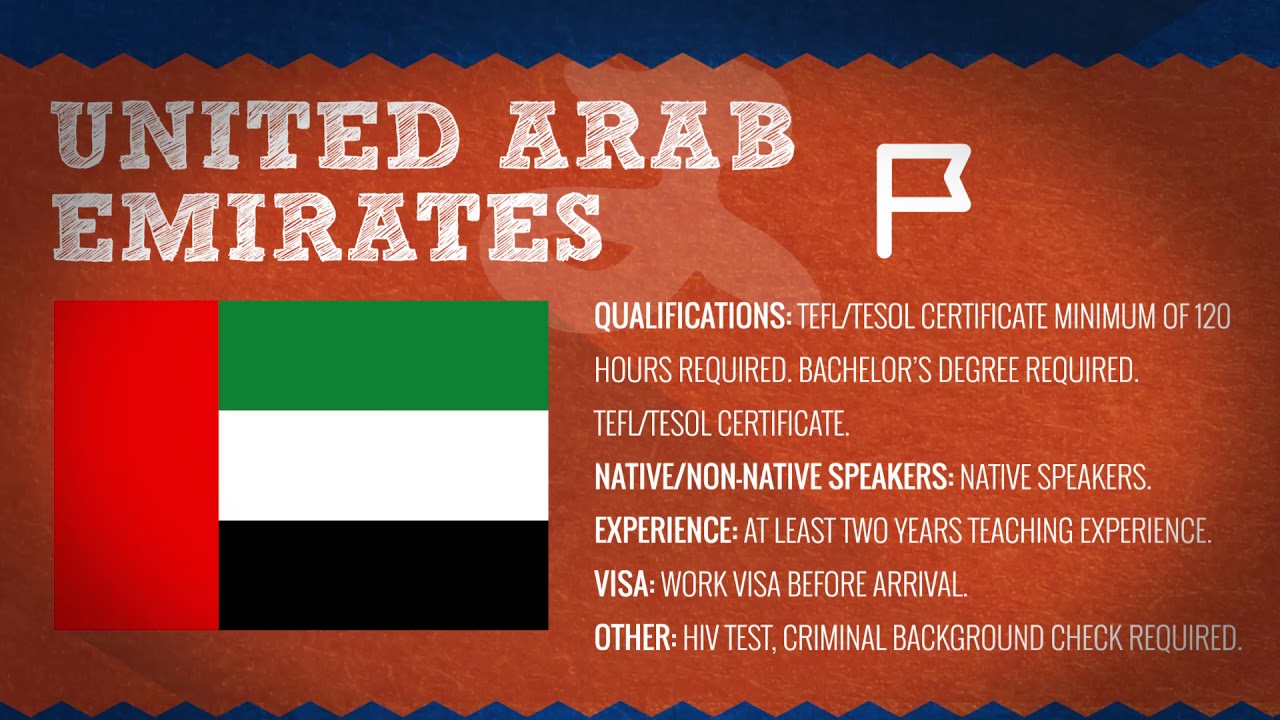 No matter where in the world you intend to teach after completing your TEFL course, there will be certain requirements that you will need to meet in order to work as an English teacher. These requirements may involve qualifications, visa regulations, experience or whether you are a native or non-native English speaker. Countries in the Middle East/North Africa region differ somewhat in what is required of English teachers wanting to work there. This infographic aims to highlight the main requirements for some of the countries in the region.
A TEFL certificate of at least 120 hours is generally a minimum requirement for the countries on our list and you'll need a degree if you are planning to work in Saudi Arabia, Egypt, the United Arab Emirates, Morocco, Oman and Bahrain, but not if you want to work in Jordan or Qatar. Most countries require teachers to have a work visa applied for before or after arrival. In Egypt a tourist visa can be converted to a work visa after arriving in the country.
As with the majority of countries around the world, no previous teaching experience is necessary for jobs in Egypt, Jordan or Morocco. However, Saudi Arabia, Qatar and the United Arab Emirates do require at least two years previous teaching experience and some experience is preferred in Bahrain. But the UAE and Saudi Arabia do offer some of the best salaries for English teachers in the TEFL industry.
Jobs in most countries on the list are open to fluent non-native speakers of English however Saudi Arabia and the United Arab Emirates prefer English teachers to be native speakers. Oman's employment visa regulations mean that you need to be between the ages of 21 and 60 to be able to work there and anyone wishing to work in the United Arab Emirates will need to have an HIV test and criminal background check before being allowed to work there as an English teacher.
Check out the infographic here: https://www.teflcourse.net/tefl-infographics/where-to-find-teaching-resources/?cu=YTDESCRIPTION
Are you ready to live and teach abroad? Click here and get started today: https://www.teflcourse.net/?cu=YTDESCRIPTION