Several Things You Should Do as a TEFL Teacher | ITTT | TEFL Blog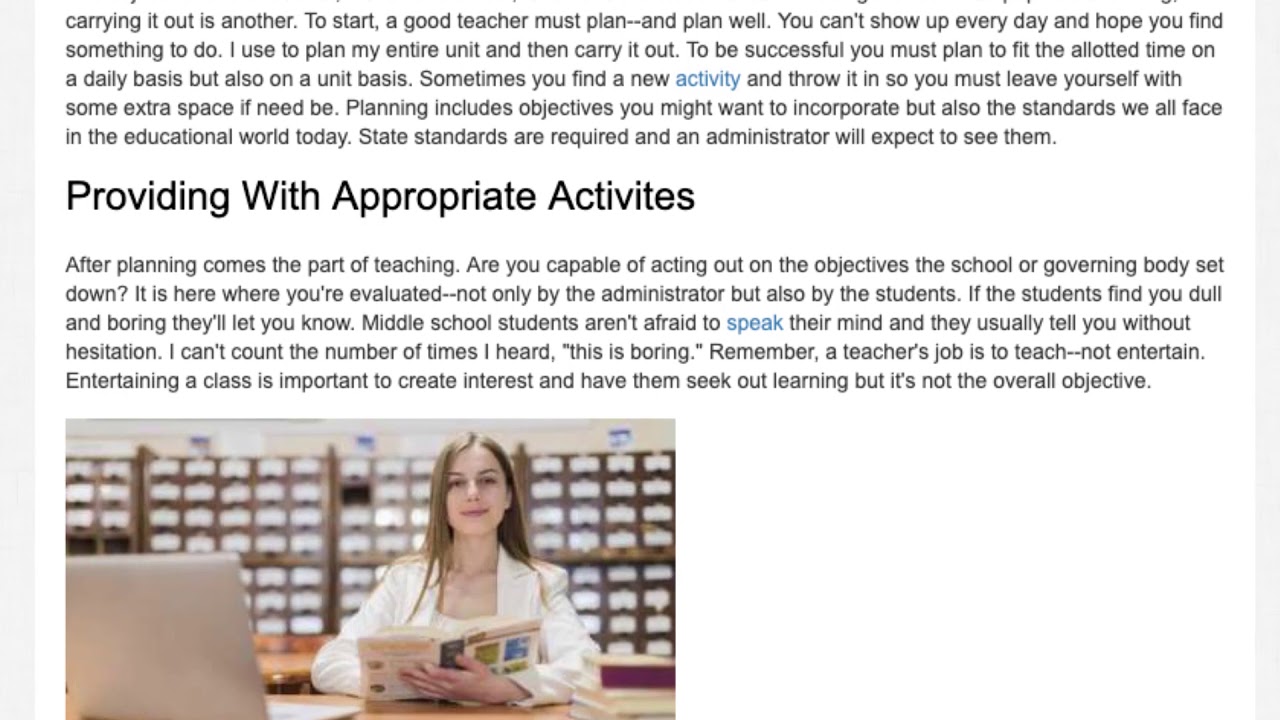 The role of the teacher, without a doubt, is the most important factor when you begin your teaching profession. For it is here–where you start and then continue to educate students your entire life. Everything a teacher does is what leads to the success and failure of the students.
For a teacher to achieve success, they must want it internally. Some teachers enter the field because they want summers off. I know it sounds absurd but it's true. The teacher must be dedicated to their profession and show that every day when they walk into the classroom. The old phrase, "what you see is what you get" applies perfectly. If the teacher's appearance and demeanor are poor–chances are so will their teaching efforts.
Read the full article: https://www.teflcourse.net/blog/several-things-you-should-do-as-a-tefl-teacher-ittt-tefl-blog/?cu=YTDESCRIPTION
Are you ready to live and teach abroad? Click here and get started today: https://www.teflcourse.net/?cu=YTDESCRIPTION