Several Ways Parents Can Help TEFL Teachers | ITTT | TEFL Blog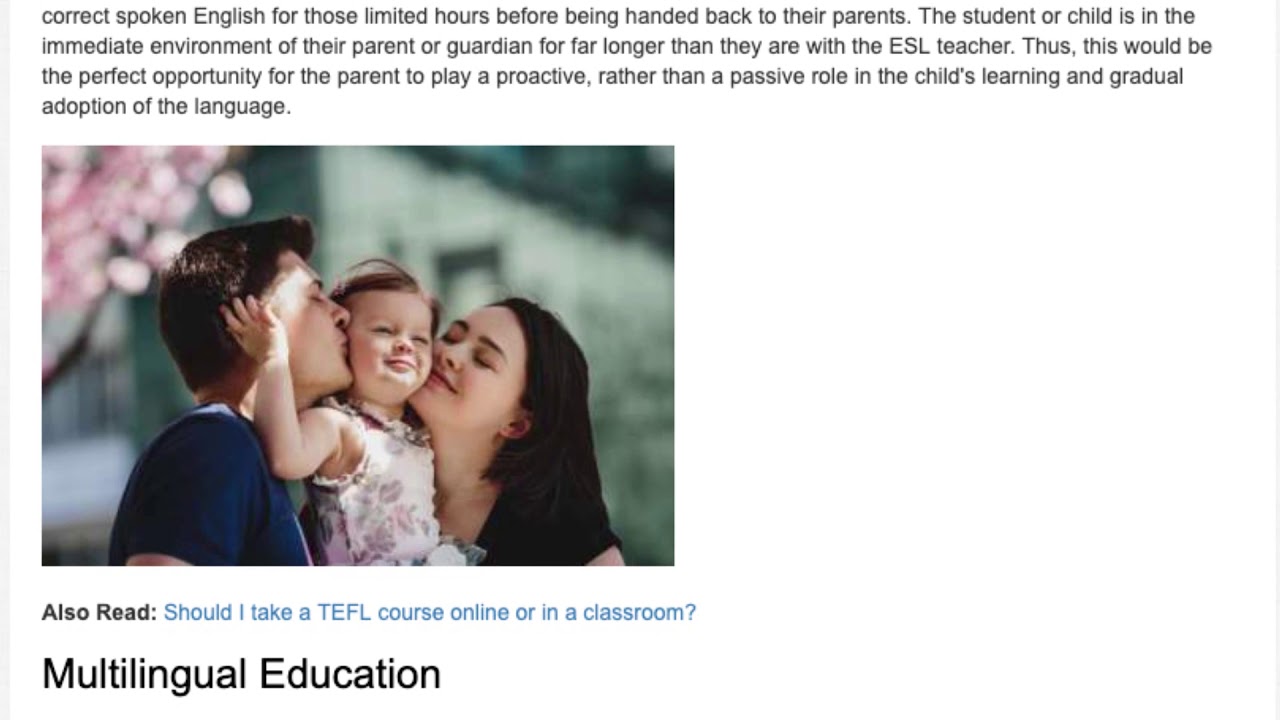 Often times, when one thinks about teaching English as a Second Language (henceforth 'ESL'), the predominant thought is that of, "[w]hat can I as a teacher do to help my students improve?" For the most part, the reflection is introspective, rarely moving out of these bounds.
However, one is of the opinion that parents play a large factor in the child's learning of a foreign language. Canvassed below are some of the reasons why one is of this opinion.
Read the full article: https://www.teflcourse.net/blog/several-ways-parents-can-help-tefl-teachers-ittt-tefl-blog/?cu=YTDESCRIPTION
Are you ready to live and teach abroad? Click here and get started today: https://www.teflcourse.net/?cu=YTDESCRIPTION