TEFL / TESOL Course in Bangkok, Thailand | Teach & Live abroad!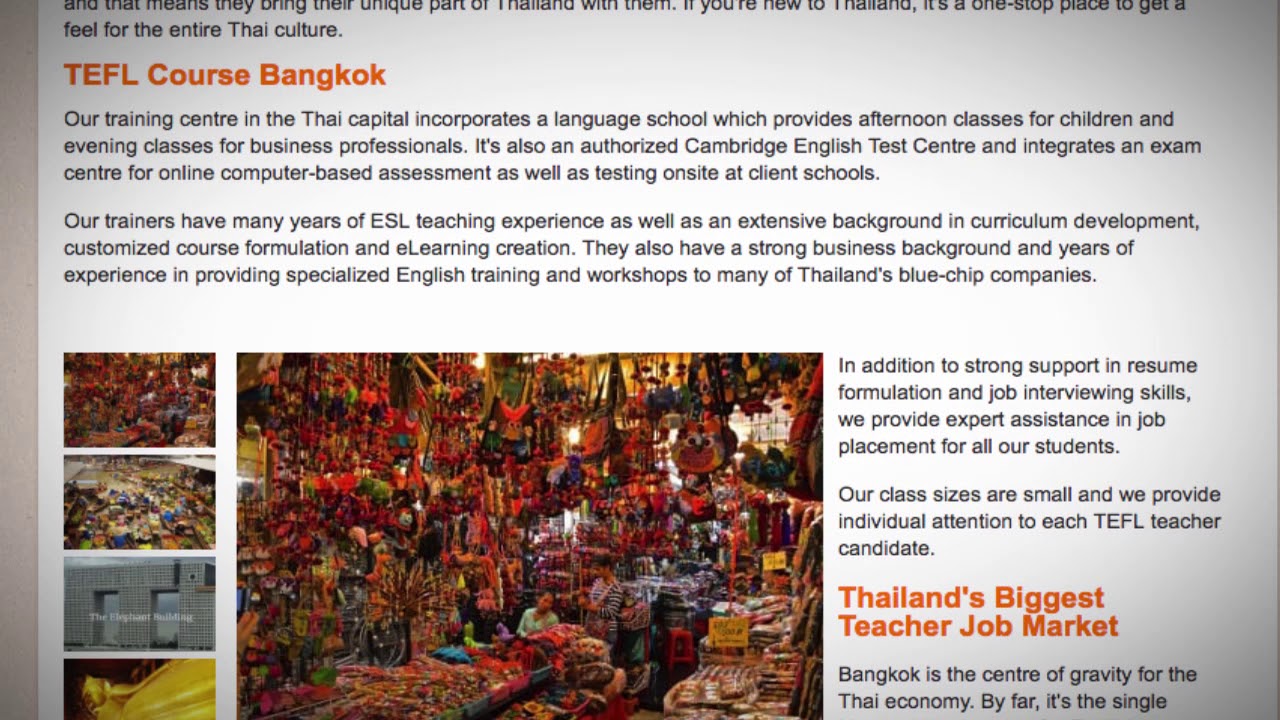 Our training centre in the Thai capital incorporates a language school which provides afternoon classes for children and evening classes for business professionals. It's also an authorized Cambridge English Test Centre and integrates an exam centre for online computer-based assessment as well as testing onsite at client schools.
Our trainers have many years of ESL teaching experience as well as an extensive background in curriculum development, customized course formulation and eLearning creation. They also have a strong business background and years of experience in providing specialized English training and workshops to many of Thailand's blue-chip companies.
In addition to strong support in resume formulation and job interviewing skills, we provide expert assistance in job placement for all our students.
Our class sizes are small and we provide individual attention to each TEFL teacher candidate.
Thailand's Biggest Teacher Job Market
Bangkok is the centre of gravity for the Thai economy. By far, it's the single biggest hiring market for English teachers in thailand.
You have over two thousand tutoring and private language schools that hire on demand all year round. There are thousands of public and private schools that hire on a seasonal basis. And you have an infinite number of private tutoring situations.
If you want to get a sense of what modern Thailand and traditional Thai culture is about, there is no better place in the entire Kingdom than Bangkok.
Find out more about taking a TEFL course in Thailand here: https://www.teflcourse.net/tefl-courses-locations/thailand/?cu=YTDESCRIPTION
Are you ready to live and teach abroad? Click here and get started today: https://www.teflcourse.net/?cu=YTDESCRIPTION