TEFL / TESOL Course in Boston, USA | Teach & Live abroad!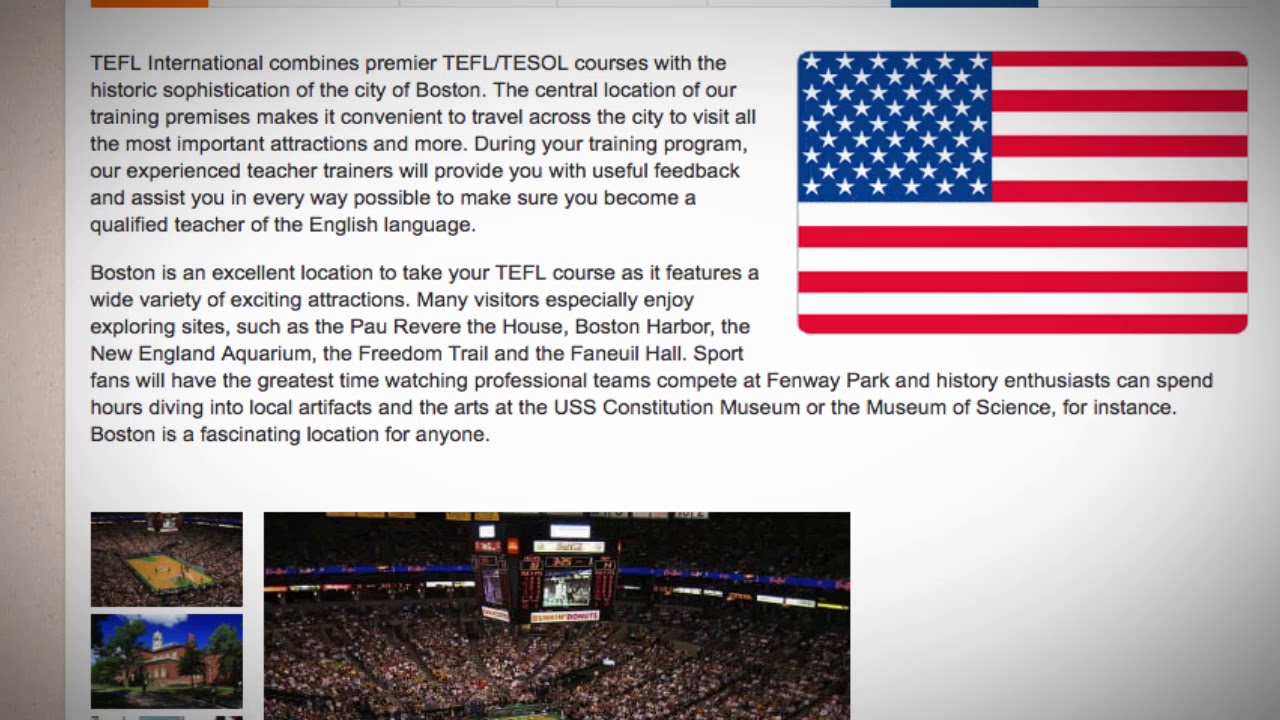 TEFL International combines premier TEFL/TESOL courses with the historic sophistication of the city of Boston. The central location of our training premises makes it convenient to travel across the city to visit all the most important attractions and more. During your training program, our experienced teacher trainers will provide you with useful feedback and assist you in every way possible to make sure you become a qualified teacher of the English language.
Boston is an excellent location to take your TEFL course as it features a wide variety of exciting attractions. Many visitors especially enjoy exploring sites, such as the Pau Revere the House, Boston Harbor, the New England Aquarium, the Freedom Trail and the Faneuil Hall. Sport fans will have the greatest time watching professional teams compete at Fenway Park and history enthusiasts can spend hours diving into local artifacts and the arts at the USS Constitution Museum or the Museum of Science, for instance. Boston is a fascinating location for anyone.
Find out more about taking a TEFL course in Boston here: https://www.teflcourse.net/tefl-courses-combined/usa/boston-massachusetts/?cu=YTDESCRIPTION
Are you ready to live and teach abroad? Click here and get started today: https://www.teflcourse.net/?cu=YTDESCRIPTION