TEFL / TESOL Course in Florence, Italy | Teach & Live abroad!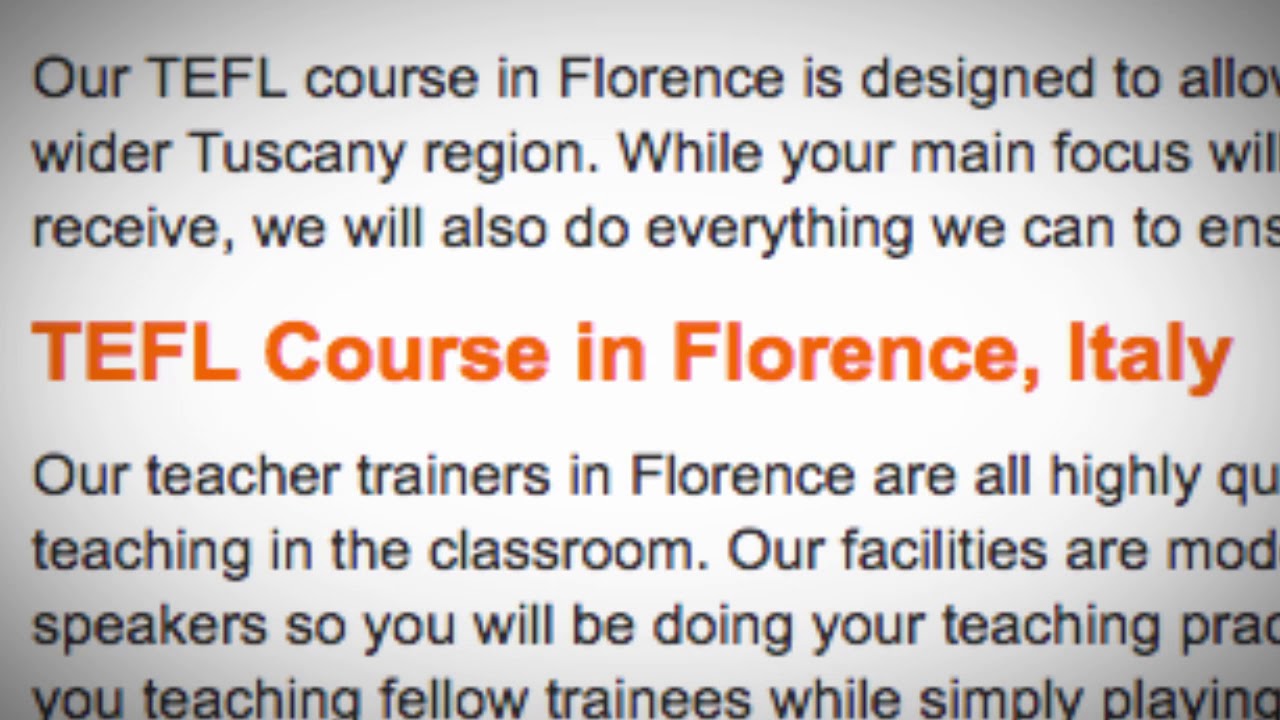 Taking a TEFL course in the fascinating city of Florence could be the start of a dream come true. With something to please everyone, Italy has proved to be a highly popular destination for TEFL courses and Florence is a particularly popular choice for many students.
As the capital city of the Tuscany region, Florence has everything you could hope for. Nestled in the northwest of the country, surrounded by vineyards and rolling hills, no visitor to the city could fail to be amazed by the beauty of Florence and the warm welcome of its people.
The birthplace of The Renaissance, Florence holds one of the greatest concentrations of artistic achievements to be found anywhere in the world, with original works of Leonardo da Vinci, Raphael and Botticelli all on display here. Another sight that you will not be able to miss is the breathtaking view of Brunelleschi's terracotta dome which hovers majestically above the medieval rooftops of the city.
Our TEFL course in Florence is designed to allow you to enjoy every moment you spend in this marvellous city and the wider Tuscany region. While your main focus will be the expert training and the internationally recognised certificate you will receive, we will also do everything we can to ensure that you are able to make the most of your free time during the course.
Find out more about taking a TEFL course in Italy here: https://www.teflcourse.net/tefl-courses-locations/italy/florence/?cu=YTDESCRIPTION
Are you ready to live and teach abroad? Click here and get started today: https://www.teflcourse.net/?cu=YTDESCRIPTION