TEFL / TESOL Course in Hong Kong | Teach & Live abroad!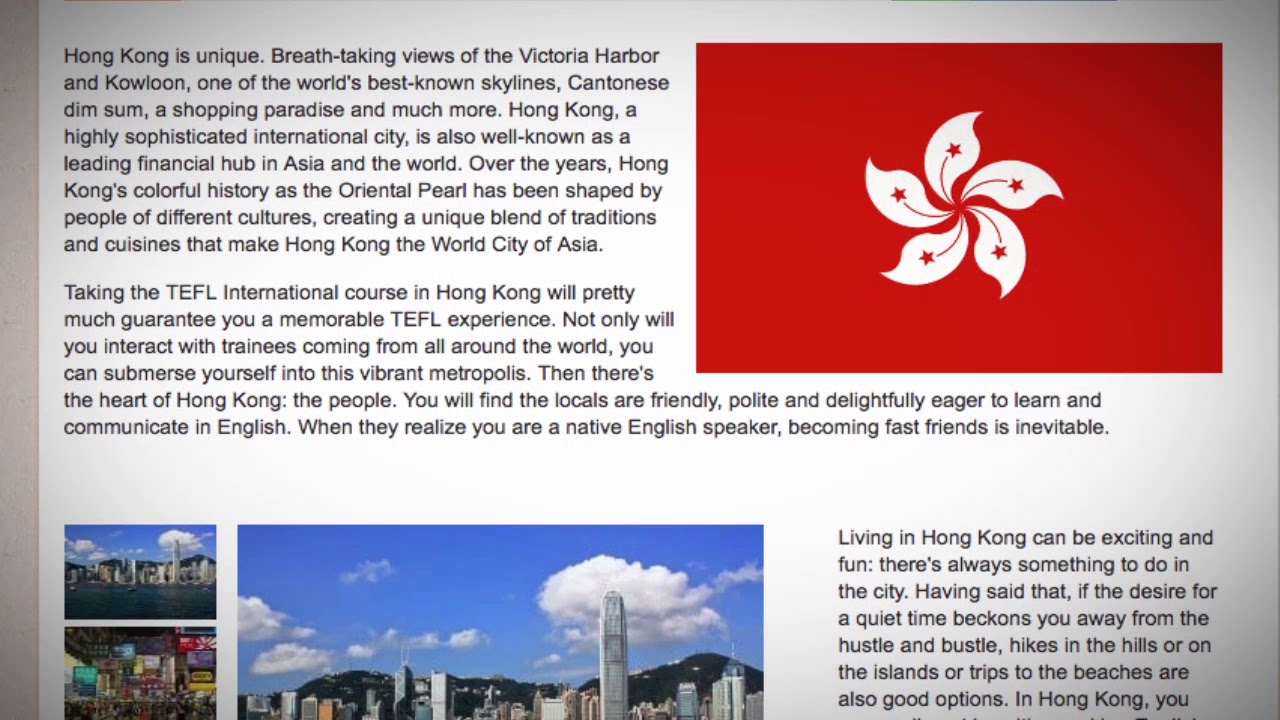 Hong Kong is unique. Breath-taking views of the Victoria Harbor and Kowloon, one of the world's best-known skylines, Cantonese dim sum, a shopping paradise and much more. Hong Kong, a highly sophisticated international city, is also well-known as a leading financial hub in Asia and the world. Over the years, Hong Kong's colorful history as the Oriental Pearl has been shaped by people of different cultures, creating a unique blend of traditions and cuisines that make Hong Kong the World City of Asia.
Taking the TEFL International course in Hong Kong will pretty much guarantee you a memorable TEFL experience. Not only will you interact with trainees coming from all around the world, you can submerse yourself into this vibrant metropolis. Then there's the heart of Hong Kong: the people. You will find the locals are friendly, polite and delightfully eager to learn and communicate in English. When they realize you are a native English speaker, becoming fast friends is inevitable.
Living in Hong Kong can be exciting and fun: there's always something to do in the city. Having said that, if the desire for a quiet time beckons you away from the hustle and bustle, hikes in the hills or on the islands or trips to the beaches are also good options. In Hong Kong, you can easily get by with speaking English and little to no Cantonese. Many people find the unexpected combination of Cantonese and British English cultures to be both intriguing and fascinating.
Find out more about teaching English in Hong Kong here: https://www.teflcourse.net/tefl-courses-locations/hong-kong/hong-kong/?cu=YTDESCRIPTION
Are you ready to live and teach abroad? Click here and get started today: https://www.teflcourse.net/?cu=YTDESCRIPTION