TEFL / TESOL Course in Leipzig, Germany | Teach & Live abroad!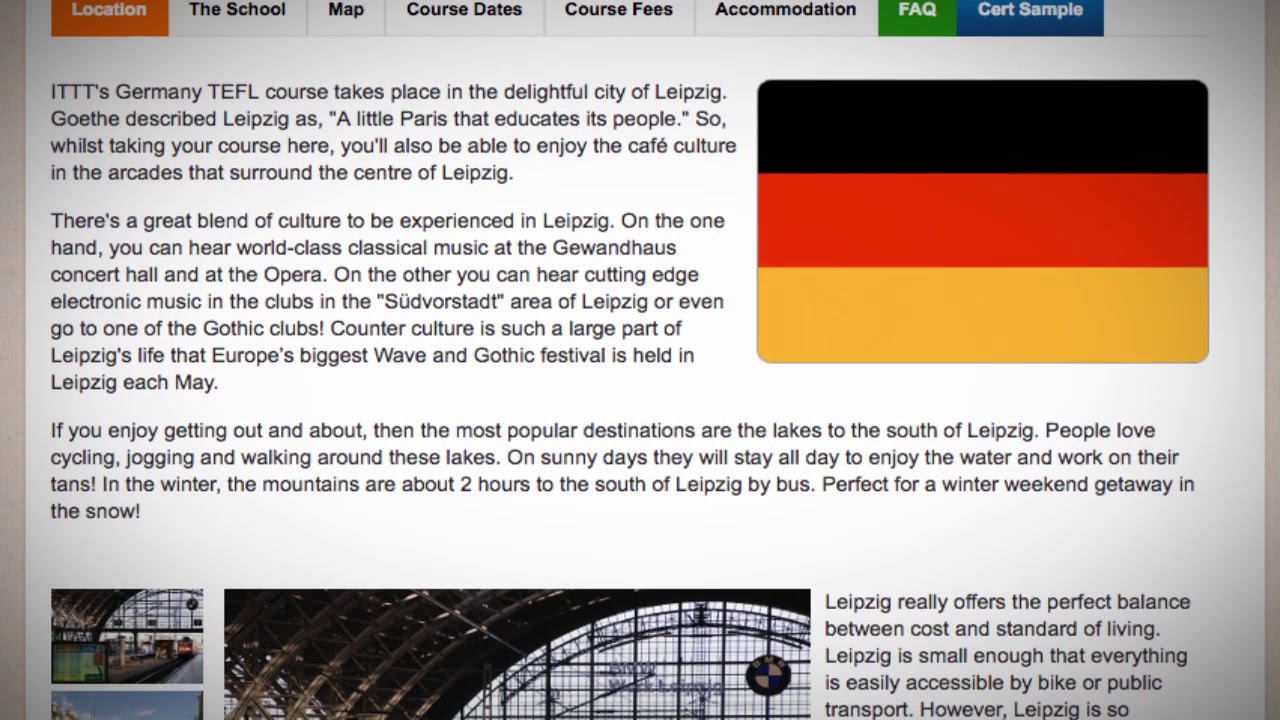 ITTT's Germany TEFL course takes place in the delightful city of Leipzig. Goethe described Leipzig as, "A little Paris that educates its people." So, whilst taking your course here, you'll also be able to enjoy the café culture in the arcades that surround the centre of Leipzig.
There's a great blend of culture to be experienced in Leipzig. On the one hand, you can hear world-class classical music at the Gewandhaus concert hall and at the Opera. On the other you can hear cutting edge electronic music in the clubs in the "Südvorstadt" area of Leipzig or even go to one of the Gothic clubs! Counter culture is such a large part of Leipzig's life that Europe's biggest Wave and Gothic festival is held in Leipzig each May.
If you enjoy getting out and about, then the most popular destinations are the lakes to the south of Leipzig. People love cycling, jogging and walking around these lakes. On sunny days they will stay all day to enjoy the water and work on their tans! In the winter, the mountains are about 2 hours to the south of Leipzig by bus. Perfect for a winter weekend getaway in the snow!
Leipzig really offers the perfect balance between cost and standard of living. Leipzig is small enough that everything is easily accessible by bike or public transport. However, Leipzig is so steeped in history that there's a new experience around every corner.
Find out more about teaching English in Germany here: https://www.teflcourse.net/tefl-courses-locations/germany/leipzig/?cu=YTDESCRIPTION
Are you ready to live and teach abroad? Click here and get started today: https://www.teflcourse.net/?cu=YTDESCRIPTION