TEFL / TESOL Course in Moscow, Russia | Teach & Live abroad!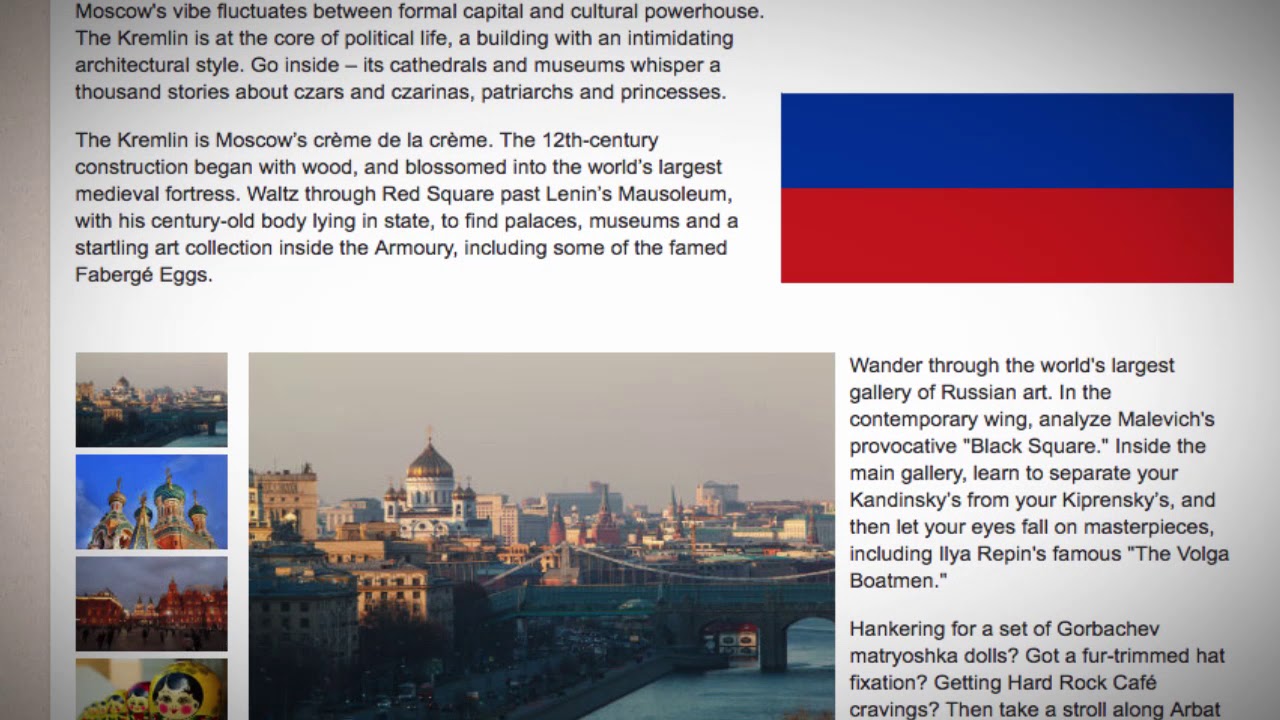 Moscow's vibe fluctuates between formal capital and cultural powerhouse. The Kremlin is at the core of political life, a building with an intimidating architectural style. Go inside – its cathedrals and museums whisper a thousand stories about czars and czarinas, patriarchs and princesses.
The Kremlin is Moscow's crème de la crème. The 12th-century construction began with wood, and blossomed into the world's largest medieval fortress. Waltz through Red Square past Lenin's Mausoleum, with his century-old body lying in state, to find palaces, museums and a startling art collection inside the Armoury, including some of the famed Fabergé Eggs.
Wander through the world's largest gallery of Russian art. In the contemporary wing, analyze Malevich's provocative "Black Square." Inside the main gallery, learn to separate your Kandinsky's from your Kiprensky's, and then let your eyes fall on masterpieces, including Ilya Repin's famous "The Volga Boatmen."
Hankering for a set of Gorbachev matryoshka dolls? Got a fur-trimmed hat fixation? Getting Hard Rock Café cravings? Then take a stroll along Arbat Street where you will find a never-ending procession of street artists, kitschy souvenir shops, and the odd accordion-wielding musician. Wander past the colonnades of the Vakhtangov Theater for a whiff of old-world Moscow, or peek down side streets filled with local curiosities.
Find out more about taking a TEFL course in Russia here: https://www.teflcourse.net/tefl-courses-locations/russia/moscow/?cu=YTDESCRIPTION
Are you ready to live and teach abroad? Click here and get started today: https://www.teflcourse.net/?cu=YTDESCRIPTION