TEFL / TESOL Course in Loja, Ecuador | Teach & Live abroad!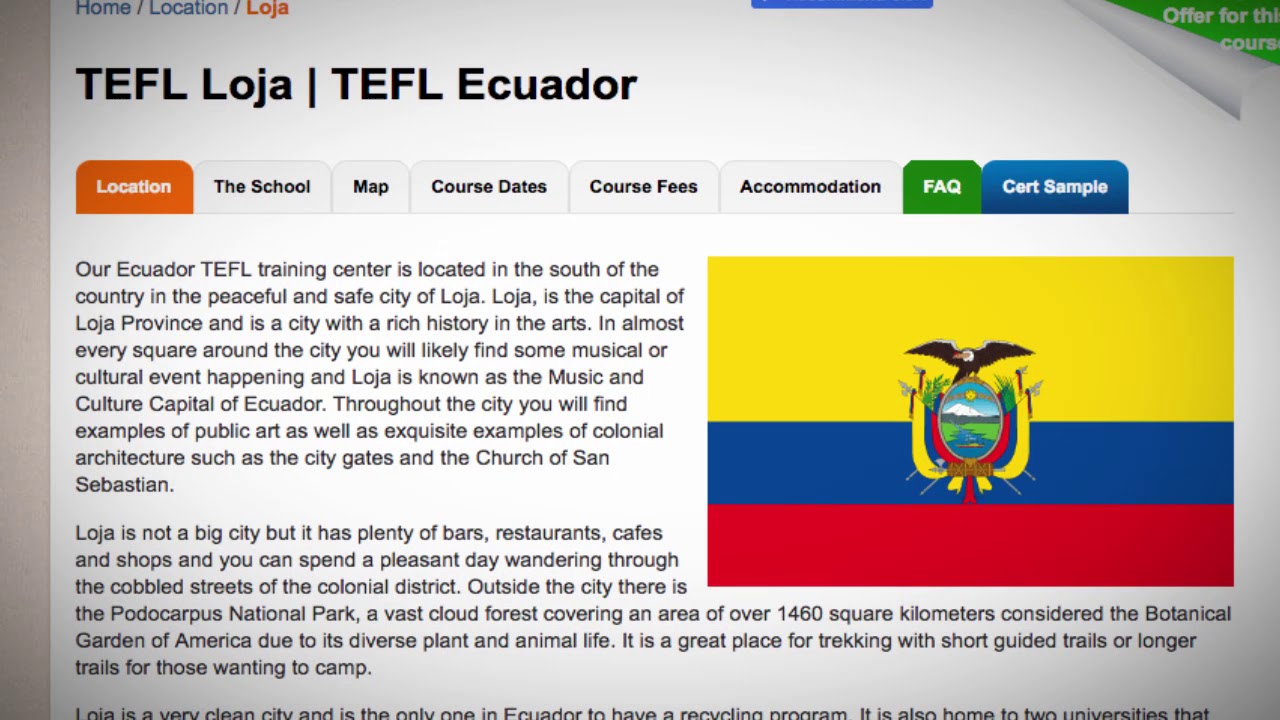 Our Ecuador TEFL training center is located in the south of the country in the peaceful and safe city of Loja. Loja, is the capital of Loja Province and is a city with a rich history in the arts. In almost every square around the city you will likely find some musical or cultural event happening and Loja is known as the Music and Culture Capital of Ecuador. Throughout the city you will find examples of public art as well as exquisite examples of colonial architecture such as the city gates and the Church of San Sebastian.
Loja is not a big city but it has plenty of bars, restaurants, cafes and shops and you can spend a pleasant day wandering through the cobbled streets of the colonial district. Outside the city there is the Podocarpus National Park, a vast cloud forest covering an area of over 1460 square kilometers considered the Botanical Garden of America due to its diverse plant and animal life. It is a great place for trekking with short guided trails or longer trails for those wanting to camp.
Loja is a very clean city and is the only one in Ecuador to have a recycling program. It is also home to two universities that are in the top ten of the whole country; the Universidad Técnica Particular de Loja and the Universidad Nacional de Loja. Due to its size, you are able to walk to most places but you can always take a taxi or bus if you prefer.
If you are serious about experiencing the best South America has to offer, then taking your TEFL course with us in Loja, Ecuador is the best decision you could make.
Find out more about taking a TEFL course in Ecuador here: https://www.teflcourse.net/tefl-courses-locations/ecuador/loja/?cu=YTDESCRIPTION
Are you ready to live and teach abroad? Click here and get started today: https://www.teflcourse.net/?cu=YTDESCRIPTION