TEFL / TESOL Course in Koh Kong City, Cambodia | Teach & Live abroad!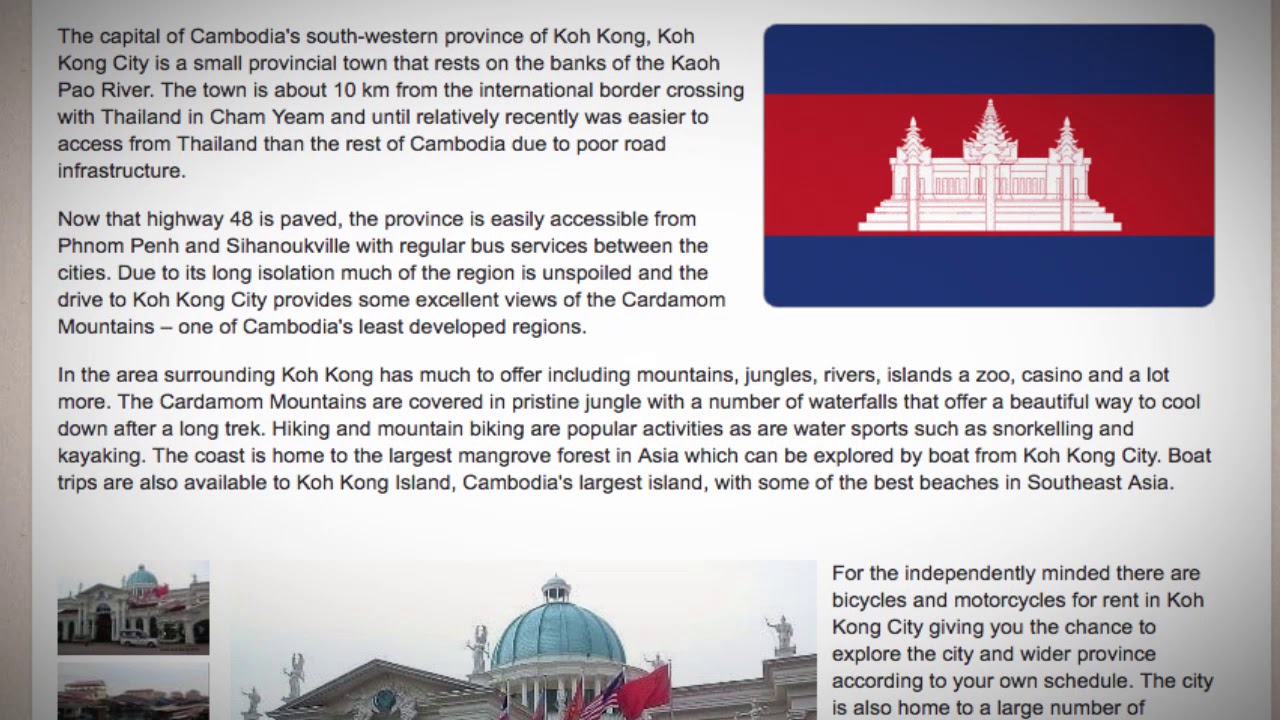 The capital of Cambodia's south-western province of Koh Kong, Koh Kong City is a small provincial town that rests on the banks of the Kaoh Pao River. The town is about 10 km from the international border crossing with Thailand in Cham Yeam and until relatively recently was easier to access from Thailand than the rest of Cambodia due to poor road infrastructure.
Now that highway 48 is paved, the province is easily accessible from Phnom Penh and Sihanoukville with regular bus services between the cities. Due to its long isolation much of the region is unspoiled and the drive to Koh Kong City provides some excellent views of the Cardamom Mountains – one of Cambodia's least developed regions.
In the area surrounding Koh Kong has much to offer including mountains, jungles, rivers, islands a zoo, casino and a lot more. The Cardamom Mountains are covered in pristine jungle with a number of waterfalls that offer a beautiful way to cool down after a long trek. Hiking and mountain biking are popular activities as are water sports such as snorkelling and kayaking. The coast is home to the largest mangrove forest in Asia which can be explored by boat from Koh Kong City. Boat trips are also available to Koh Kong Island, Cambodia's largest island, with some of the best beaches in Southeast Asia.
For the independently minded there are bicycles and motorcycles for rent in Koh Kong City giving you the chance to explore the city and wider province according to your own schedule. The city is also home to a large number of restaurants and bars and the river front comes alive after 4 p.m. with vendors selling food, beer and sugar cane juice. It's a great place to take an evening stroll, pick up something to eat and relax with a beer or two.
Find out more about taking a TEFL course in Cambodia here: https://www.teflcourse.net/tefl-courses-locations/cambodia/koh-kong-city/?cu=YTDESCRIPTION
Are you ready to live and teach abroad? Click here and get started today: https://www.teflcourse.net/?cu=YTDESCRIPTION