TEFL / TESOL Course in Seoul, South Korea | Teach & Live abroad!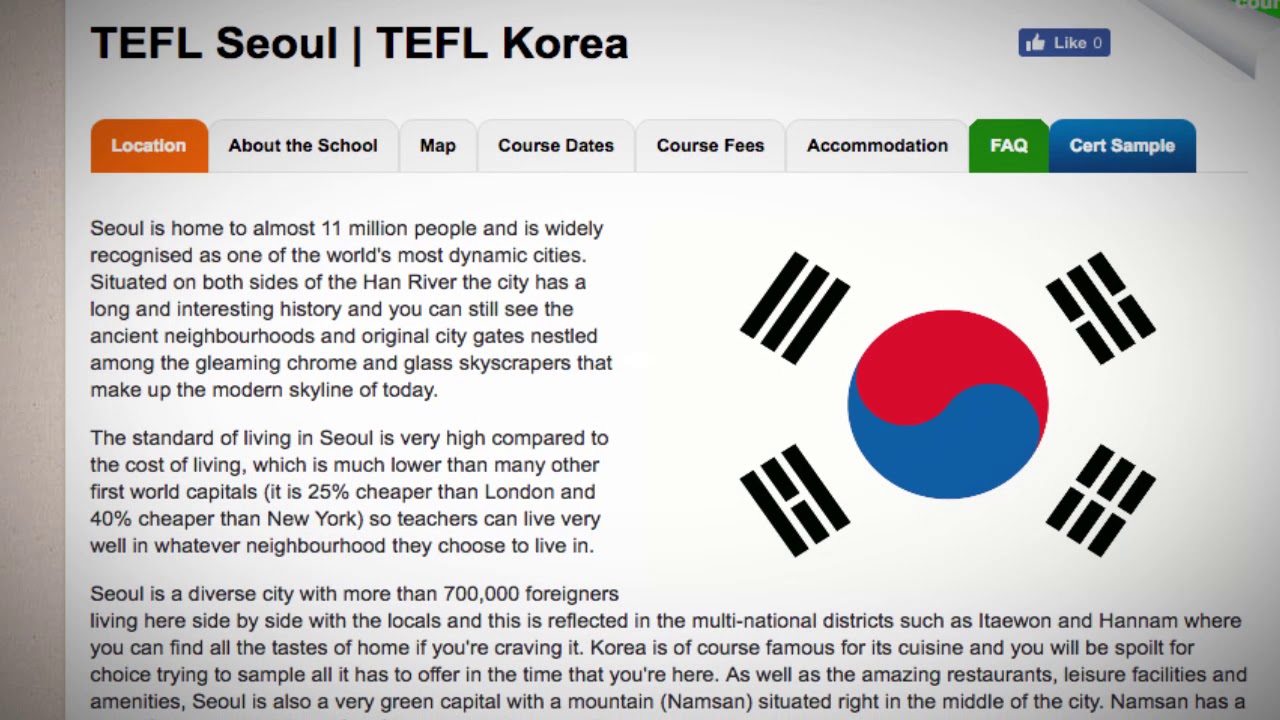 Seoul is home to almost 11 million people and is widely recognised as one of the world's most dynamic cities. Situated on both sides of the Han River the city has a long and interesting history and you can still see the ancient neighbourhoods and original city gates nestled among the gleaming chrome and glass skyscrapers that make up the modern skyline of today.
The standard of living in Seoul is very high compared to the cost of living, which is much lower than many other first world capitals (it is 25% cheaper than London and 40% cheaper than New York) so teachers can live very well in whatever neighbourhood they choose to live in.
Seoul is a diverse city with more than 700,000 foreigners living here side by side with the locals and this is reflected in the multi-national districts such as Itaewon and Hannam where you can find all the tastes of home if you're craving it. Korea is of course famous for its cuisine and you will be spoilt for choice trying to sample all it has to offer in the time that you're here. As well as the amazing restaurants, leisure facilities and amenities, Seoul is also a very green capital with a mountain (Namsan) situated right in the middle of the city. Namsan has a beautiful park, which is perfect for early morning exercise.
The transport infrastructure is excellent and there are many easy links out of the city using the clean and efficient subway system or the superfast KTX bullet train. Nowhere in South Korea is more than a few hours away from the capital.
Although Seoul is a big city it is never intimidating. Koreans are keen for guests to feel very positive about their country and all vital services including the utility companies have English speaking operators to help make your transition into Korea as smooth as possible.
Find out more about taking a TEFL course in Seoul here: https://www.teflcourse.net/tefl-courses-combined/korea/seoul/?cu=YTDESCRIPTION
Are you ready to live and teach abroad? Click here and get started today: https://www.teflcourse.net/?cu=YTDESCRIPTION