TEFL / TESOL School Accommodation in Athens, Greece | Teach & Live abroad!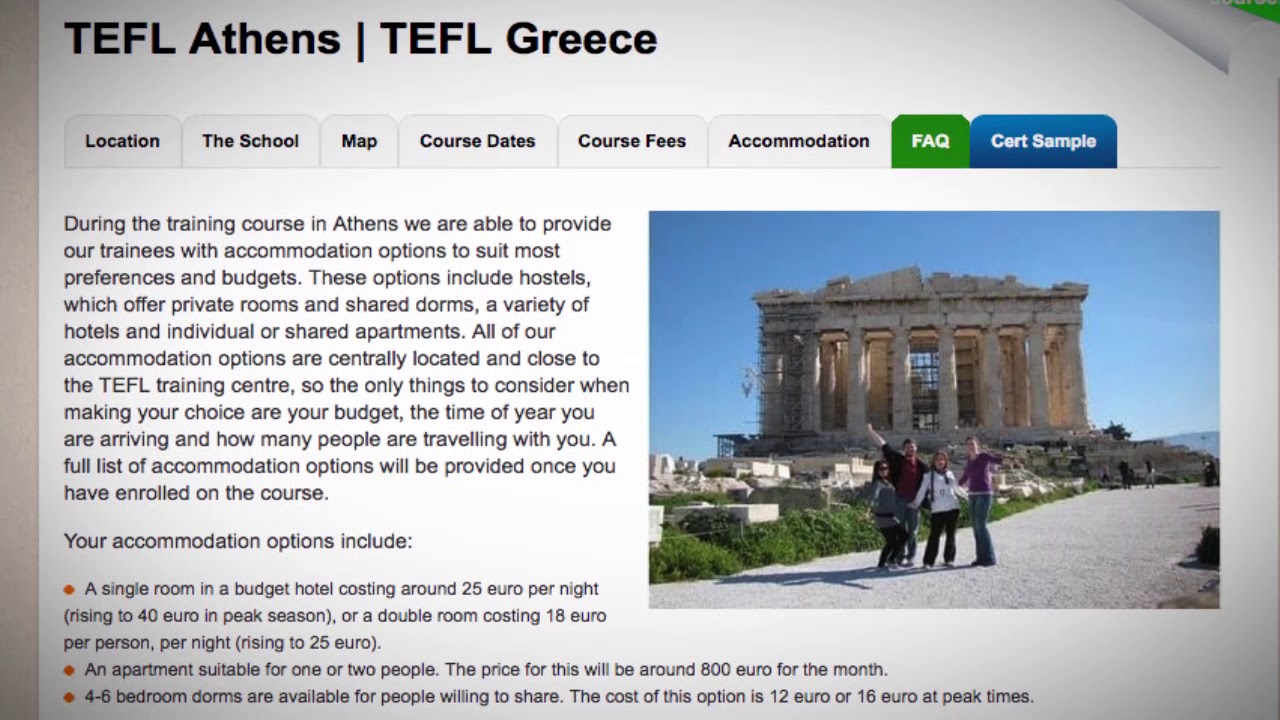 During the training course in Athens we are able to provide our trainees with accommodation options to suit most preferences and budgets. These options include hostels, which offer private rooms and shared dorms, a variety of hotels and individual or shared apartments. All of our accommodation options are centrally located and close to the TEFL training centre, so the only things to consider when making your choice are your budget, the time of year you are arriving and how many people are travelling with you. A full list of accommodation options will be provided once you have enrolled on the course.
Your accommodation options include:
A single room in a budget hotel costing around 25 euro per night (rising to 40 euro in peak season), or a double room costing 18 euro per person, per night (rising to 25 euro).
An apartment suitable for one or two people. The price for this will be around 800 euro for the month.
4-6 bedroom dorms are available for people willing to share. The cost of this option is 12 euro or 16 euro at peak times.
Find out more about taking a TEFL course in Athens here: https://www.teflcourse.net/tefl-courses-locations/greece/athens/?cu=YTDESCRIPTION
Are you ready to live and teach abroad? Click here and get started today: https://www.teflcourse.net/?cu=YTDESCRIPTION