Welcome to Our TEFL / TESOL School in Alexandria, Egypt | Teach & Live abroad!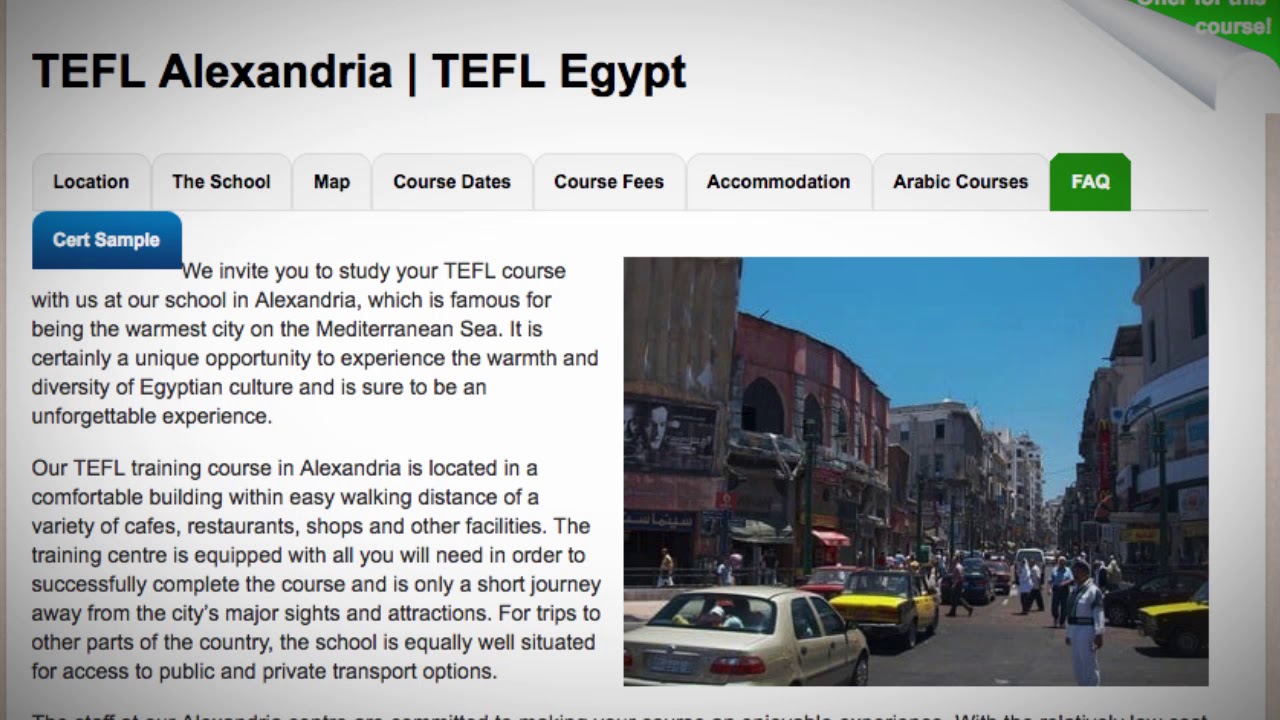 We invite you to study your TEFL course with us at our school in Alexandria, which is famous for being the warmest city on the Mediterranean Sea. It is certainly a unique opportunity to experience the warmth and diversity of Egyptian culture and is sure to be an unforgettable experience.
Our TEFL training course in Alexandria is located in a comfortable building within easy walking distance of a variety of cafes, restaurants, shops and other facilities. The training centre is equipped with all you will need in order to successfully complete the course and is only a short journey away from the city's major sights and attractions. For trips to other parts of the country, the school is equally well situated for access to public and private transport options.
The staff at our Alexandria centre are committed to making your course an enjoyable experience. With the relatively low cost of living and ready availability of teaching jobs in the region, this city is an ideal location for taking your TEFL course.
Find out more about taking a TEFL course in Alexandria here: https://www.teflcourse.net/tefl-courses-locations/egypt/alexandria/?cu=YTDESCRIPTION
Are you ready to live and teach abroad? Click here and get started today: https://www.teflcourse.net/?cu=YTDESCRIPTION