TEFL / TESOL School Accommodation in Beijing, China | Teach & Live abroad!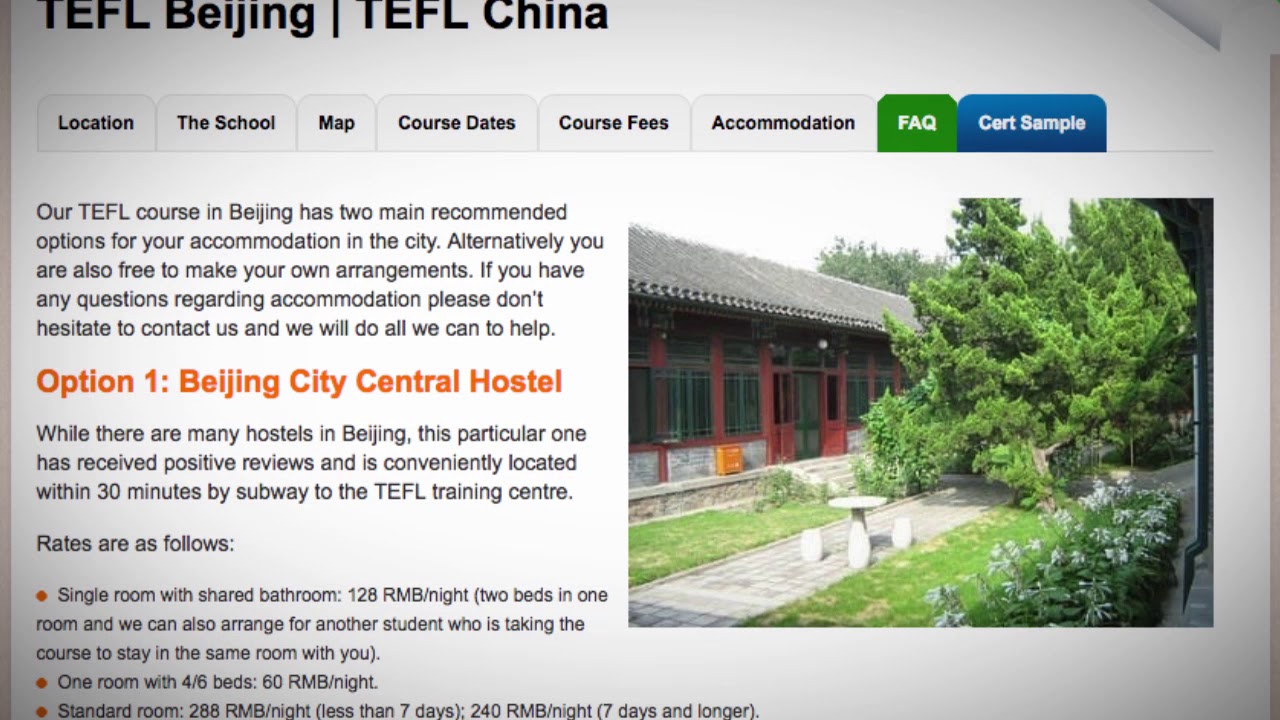 Our TEFL course in Beijing has two main recommended options for your accommodation in the city. Alternatively you are also free to make your own arrangements. If you have any questions regarding accommodation please don't hesitate to contact us and we will do all we can to help.
Option 1: Beijing City Central Hostel
While there are many hostels in Beijing, this particular one has received positive reviews and is conveniently located within 30 minutes by subway to the TEFL training centre.
Rates are as follows:
Single room with shared bathroom: 128 RMB/night (two beds in one room and we can also arrange for another student who is taking the course to stay in the same room with you).
One room with 4/6 beds: 60 RMB/night.
Standard room: 288 RMB/night (less than 7 days); 240 RMB/night (7 days and longer).
Option 2: Beijing Mayson Serviced Apartments
We can also offer these professional serviced apartments for people who would like a little more comfort and privacy during their stay in Beijing. Rates are around 210 RMB per day, so 6,300 RMB (US$ 1000) per month. Amenities include: Wi-Fi, fridge, washing machine, air-conditioning/heating, microwave oven, 24-hour hot water, 24-hour security, etc.
Find out more about taking a TEFL course in Beijing here: https://www.teflcourse.net/tefl-courses-locations/china/beijing/?cu=YTDESCRIPTION
Are you ready to live and teach abroad? Click here and get started today: https://www.teflcourse.net/?cu=YTDESCRIPTION