TEFL / TESOL School Accommodation in Kathmandu, Nepal | Teach & Live abroad!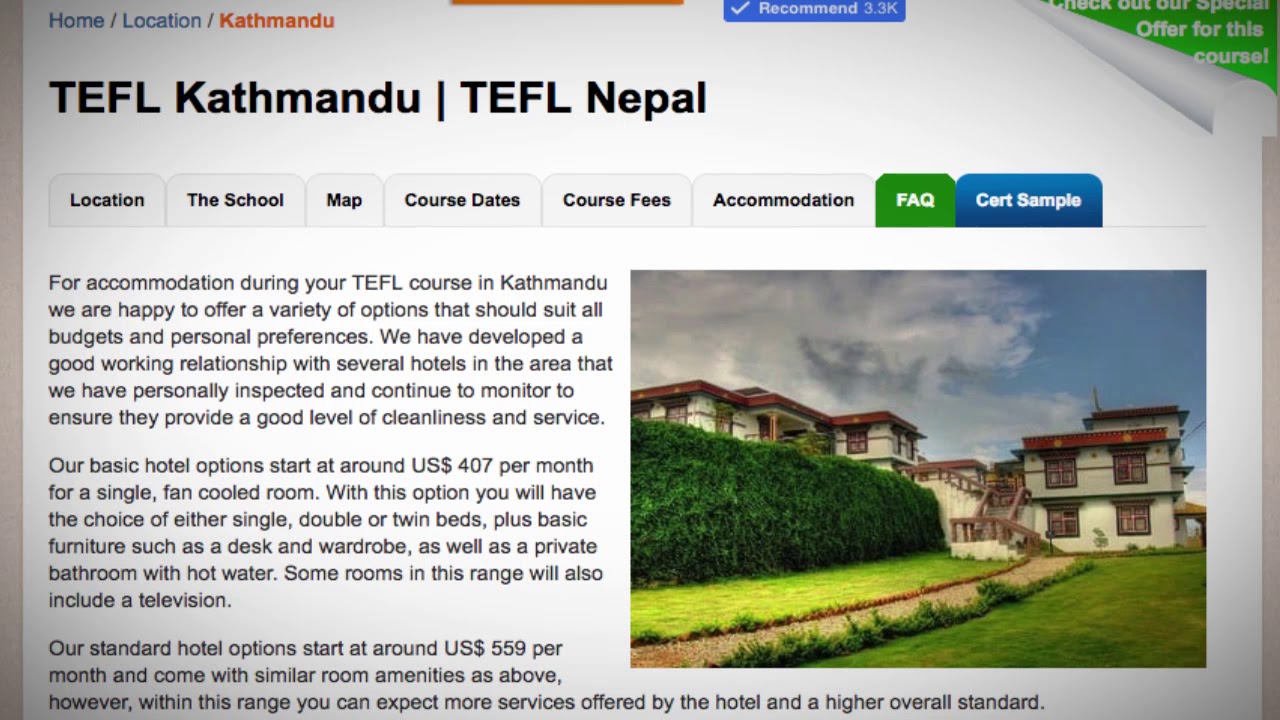 For accommodation during your TEFL course in Kathmandu we are happy to offer a variety of options that should suit all budgets and personal preferences. We have developed a good working relationship with several hotels in the area that we have personally inspected and continue to monitor to ensure they provide a good level of cleanliness and service.
Our basic hotel options start at around US$ 407 per month for a single, fan cooled room. With this option you will have the choice of either single, double or twin beds, plus basic furniture such as a desk and wardrobe, as well as a private bathroom with hot water. Some rooms in this range will also include a television.
Our standard hotel options start at around US$ 559 per month and come with similar room amenities as above, however, within this range you can expect more services offered by the hotel and a higher overall standard.
All our recommended hotel options will provide room service, laundry and regular room cleaning services, an onsite restaurant and a minimum of a garden, balcony or roof terrace to relax in. Some hotels will also have internet access and/or Wi-Fi. All hotels are conveniently located within a 15 to 30 minute walk of the TEFL school.
Our course administrator will provide further details of our hotel options once you have confirmed your place on a course. You are also free to make your own accommodation arrangements if you prefer, however, we do recommend that you book as early as possible to ensure you have the widest choice available.
Find out more about taking a TEFL course in Kathmandu here: https://www.teflcourse.net/tefl-courses-locations/nepal/kathmandu/?cu=YTDESCRIPTION
Are you ready to live and teach abroad? Click here and get started today: https://www.teflcourse.net/?cu=YTDESCRIPTION