TEFL / TESOL School Accommodation in Orlando, USA | Teach & Live abroad!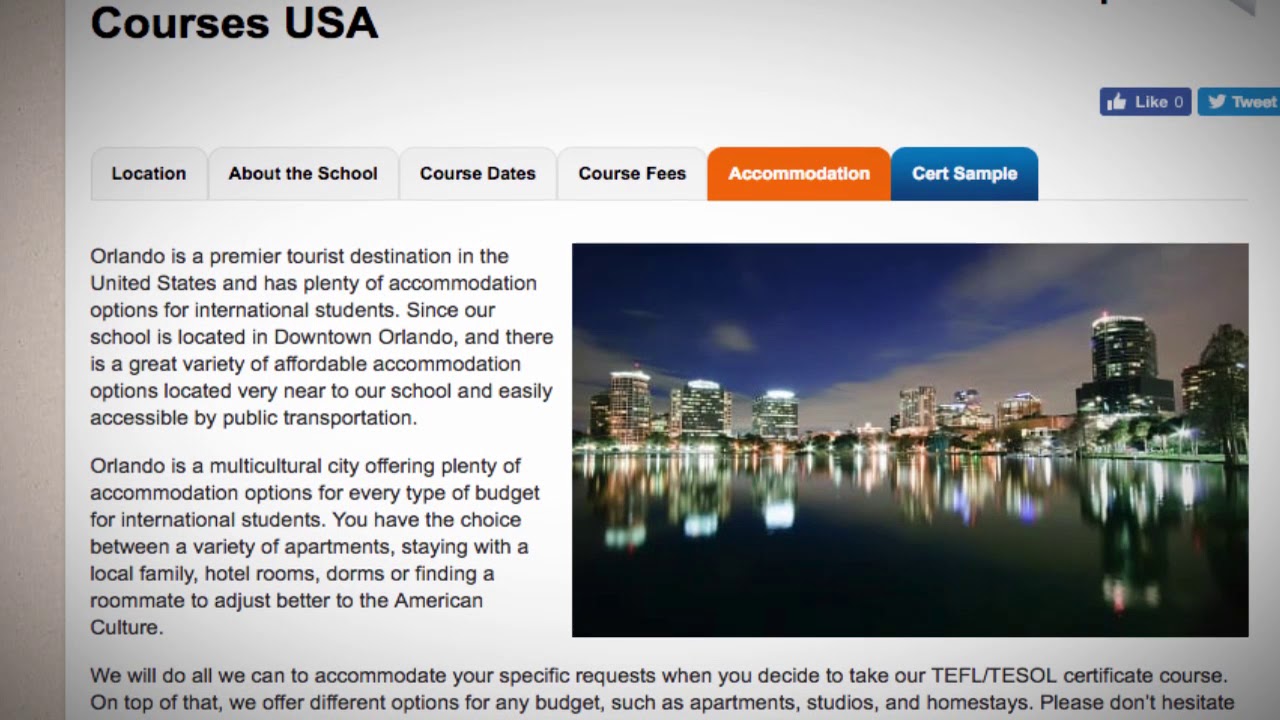 Orlando is a premier tourist destination in the United States and has plenty of accommodation options for international students. Since our school is located in Downtown Orlando, and there is a great variety of affordable accommodation options located very near to our school and easily accessible by public transportation.
Orlando is a multicultural city offering plenty of accommodation options for every type of budget for international students. You have the choice between a variety of apartments, staying with a local family, hotel rooms, dorms or finding a roommate to adjust better to the American Culture.
We will do all we can to accommodate your specific requests when you decide to take our TEFL/TESOL certificate course. On top of that, we offer different options for any budget, such as apartments, studios, and homestays. Please don't hesitate to contact us with your queries at any time.
Find out more about taking a TEFL course in Orlando here: https://www.teflcourse.net/tefl-courses-combined/usa/orlando-florida/?cu=YTDESCRIPTION
Are you ready to live and teach abroad? Click here and get started today: https://www.teflcourse.net/?cu=YTDESCRIPTION