TEFL / TESOL School Accommodation in Rome, Italy | Teach & Live abroad!1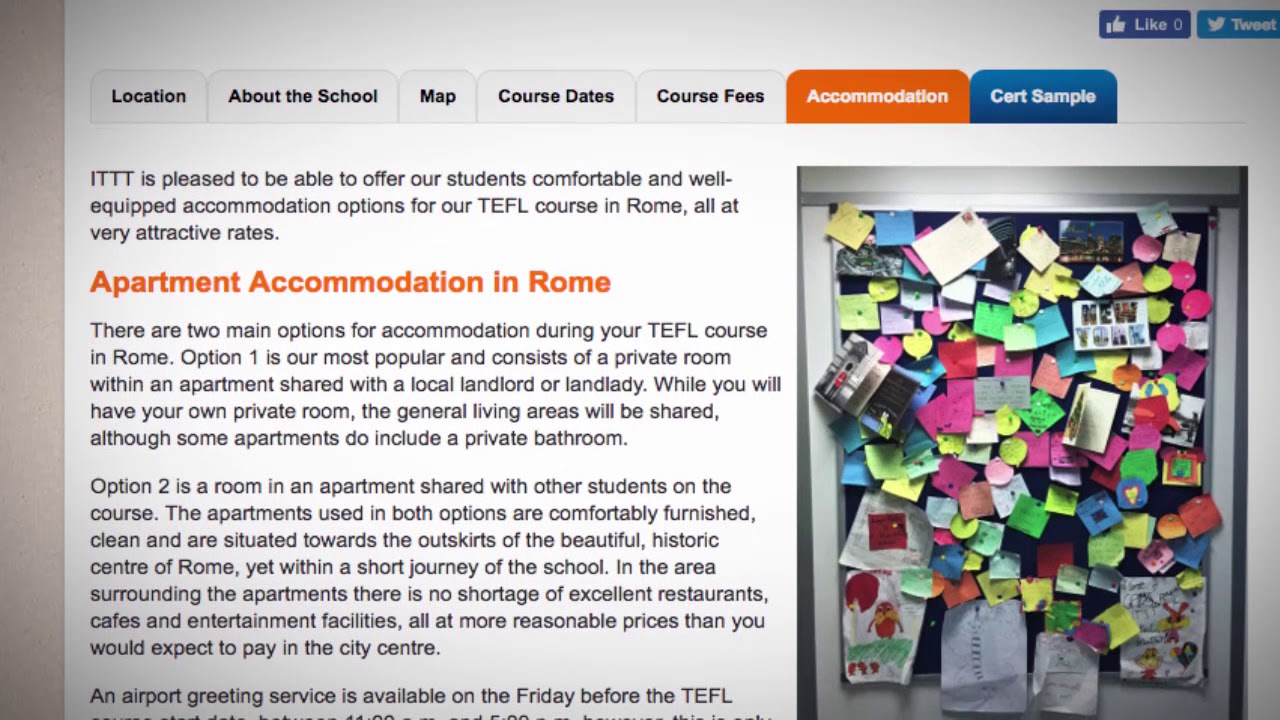 We benefit from a partnership with different accommodations located near the training centre. The accommodation choices can be:
Shared room (with another TEFL trainee or your friend),
Private room in a shared apartment
Private apartment,
Bed & Breakfast
Mid-level hotel
Any hotel that suits your tastes
The accommodation options are located in the city centre or close surroundings and all are well-connected to the school using public transport.
Accommodation prices start from € 380 for four weeks in a shared room. Accommodation fees will be asked for in full three weeks before the start of the course and is payable via PayPal or bank transfer.
All you need to do is provide us with your arrival and departure dates, how near or far from the school you would like to be, your budget and the type of accommodation you prefer and we can help you arrange it. Of course you are perfectly free to find your own accommodation for your stay in Rome. Therefore, if you have friends already here, you might prefer to be with them and that's no problem at all. The accommodation services are extra and optional.
We can provide free transportation between the Fiumicino International Airport or Ciampino International Airport and your accommodation on Friday between 10:00 a.m. and 6:00 p.m.
Our private airport shuttle to your accommodation is also available Monday-Sunday between 9:00 a.m. and 6:00 p.m. The fee is €50 from Fiumicino or €40 from Ciampino.
Find out more about taking a TEFL course in Rome here: https://www.teflcourse.net/tefl-courses-locations/italy/rome/?cu=YTDESCRIPTION
Are you ready to live and teach abroad? Click here and get started today: https://www.teflcourse.net/?cu=YTDESCRIPTION