TEFL / TESOL School Accommodation in Salt Lake City, USA | Teach & Live abroad!1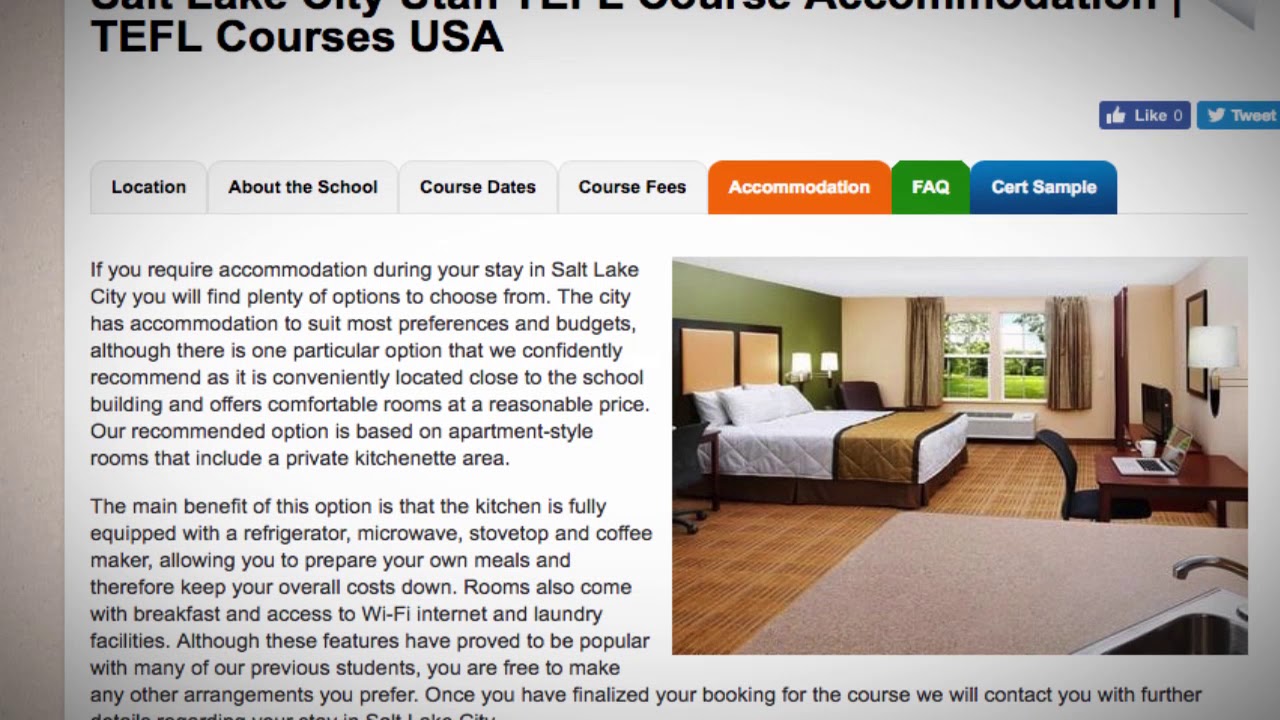 If you require accommodation during your stay in Salt Lake City you will find plenty of options to choose from. The city has accommodation to suit most preferences and budgets, although there is one particular option that we confidently recommend as it is conveniently located close to the school building and offers comfortable rooms at a reasonable price. Our recommended option is based on apartment-style rooms that include a private kitchenette area.
The main benefit of this option is that the kitchen is fully equipped with a refrigerator, microwave, stovetop and coffee maker, allowing you to prepare your own meals and therefore keep your overall costs down. Rooms also come with breakfast and access to Wi-Fi internet and laundry facilities. Although these features have proved to be popular with many of our previous students, you are free to make any other arrangements you prefer. Once you have finalized your booking for the course we will contact you with further details regarding your stay in Salt Lake City.
Find out more about taking a TEFL course in Salt Lake City here: https://www.teflcourse.net/tefl-courses-combined/usa/salt-lake-city-utah/?cu=YTDESCRIPTION
Are you ready to live and teach abroad? Click here and get started today: https://www.teflcourse.net/?cu=YTDESCRIPTION